GBLA elections to be held tomorrow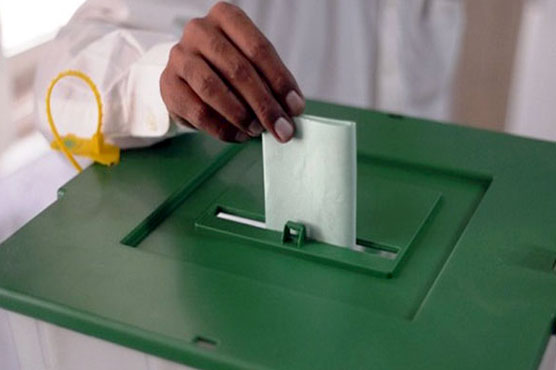 At least 271 candidates of 16 political parties are taking part in the elections.
Gilgit-Baltistan (Dunya News) - In Gilgit-Baltistan, polling for electing new members of legislative assembly will be held on Monday, Dunya News reported.
The polling will start at 8 a.m. and will continue till 4 p.m.
At least 271 candidates of 16 political parties are competing in the elections from 24 constituencies .
Among the candidates 24 belong to Pakistan Muslim League-Nawaz (PML-N), 22 of Pakistan Peoples Party (PPP), 21 candidates of Pakistan Tehreek-i-Insaaf (PTI), nine of Muttahida Qaumi Movement (MQM), 12 of All Pakistan Muslim League (APML) whereas Jamiat Ulema Islam (JUI) and Islami Tehreek-e-Pakistan has given ticket to 10 candidates each.
The election campaign for the polls ended at midnight.
Election Commission has finalized all arrangements to hold elections in free, fair and transparent manner whereas the delivery of election material to the polling stations is in progress.
Meanwhile, army troops have been deployed in all districts of Gilgit-Baltistan for maintaining peace and security during elections.
According to ISPR, the measure has been taken on the requisition of Election Commission and civil administration.
It is pertinent to mention here that the total number of voters is 6,18,364 in which 2,88,879 are females and 3,29,475 are male voters.
Besides this 57 polling stations have been established for the voters.
Furthermore, in district Diamir, female voters will use their vote right for the very first time.