Last Updated On 06 June,2015 About 0 seconds from now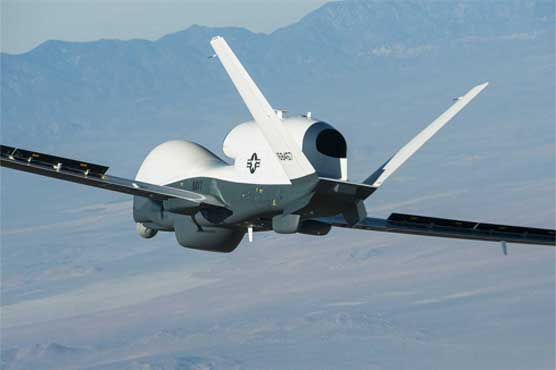 Drone targeted a house where suspected Afghan Taliban were hiding.
PESHAWAR (Web Desk / Reuters) - A U.S. drone strike in Pakistan s northwestern Shawal Valley has killed at least eight militants on Saturday, Dunya News reported.
According to sources, missiles fired from a U.S. drone struck a house in North Waziristan, a mountainous region bordering Afghanistan. The house was believed to be a hideout of Afghan Taliban.
Identities of the dead insurgents have not been determined yet.
The deep, forested ravines of Shawal Valley are dotted with Taliban bases and are a key smuggling route into Afghanistan. The valley runs across South and North Waziristan, most of which are under the control of the Pakistani military.

Today s strike was the tenth of its kind in the tribal areas of Pakistan since the beginning of this year.
U.S. drone strikes have killed several leading militants in rugged areas of Pakistan over the years, but are deeply unpopular in Pakistan because they have also killed civilians.
Pakistan has been waging a military offensive in North Waziristan for nearly a year, trying to drive out Taliban and other militants who have long enjoyed safe haven in the lawless region.