ASWJ's central leader Aurangzeb Farooqi arrested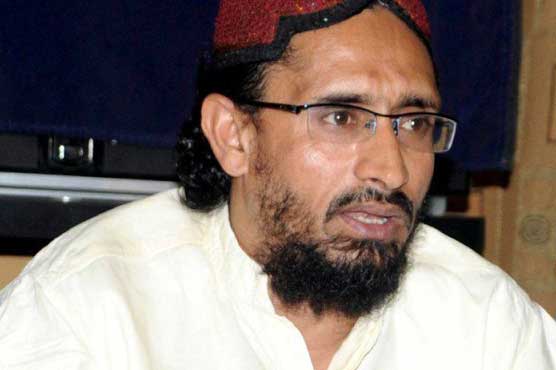 Farooqi was arrested on violating ban from entering Islamabad
LAHORE (Web Desk) – Central leader of Ahle Sunnah Wal Jamaat (ASWJ) was arrested on Friday by Punjab police and transferred to an undisclosed location.
According to the police, Farooqi violated his ban from entering Rawalpindi and was therefore arrested and is being investigated now.
According to BBCUrdu, cases have been registered against Farooqi and other workers of ASWJ.
ASWJ is regarded as an outlawed organization as per the government documents and yet holds rallies and demonstrations in metropolitan cities like Karachi.
It has also been reported that ASWJ's central president Maulana Ahmed Ludhianvi is prohibited from entering Islamabad and yet he has been to the capital several times in the recent while.