Senior journalist Kamran Khan joins Dunya Media Group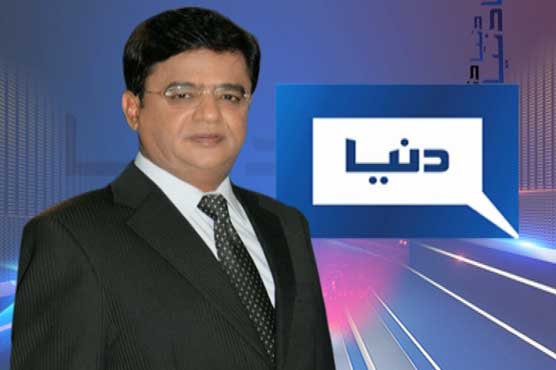 Globally acclaimed journalist Kamran Khan joins Dunya Media Group as President and Editor-in-Chief.
LAHORE (Dunya News) - Dunya Media Group is absolutely delighted to announce that one of the country`s most distinguished senior journalist Mr Kamran Khan has joined us as the President and Editor-in- Chief .
Mr Kamran Khan brings with him unmatched experience, professional excellence and international fame in the field of investigative journalism to lead an extremely talented team of journalists and other professionals at our TV channel. newspaper and digital news outlets.
Dunya Group is confident that Mr. Kamran Khan`s more than 30-years experience as the top TV and newspaper journalist, with both Pakistani and international media organisations will inject a fresh impetus, context and colour to our news coverage.
Today we are also very excited to share with millions of fans of Mr Kamran Khan that besides leading our news team, he would resume his legendary daily news show now on the screen of Dunya News very soon InshaAllah.
Mian Amir Mahmood , Chairman and CEO of the Dunya Media Group while extending a very warm welcome to Mr Kamran Khan said: " I have no doubts whatsoever that addition of Mr Kamran Khan in the team will be a great asset for Dunya News in its mission to consolidate its position as Pakistan`s most popular, most independent and most reliable news organization."