Death toll from Naegleria climbs to seven in Karachi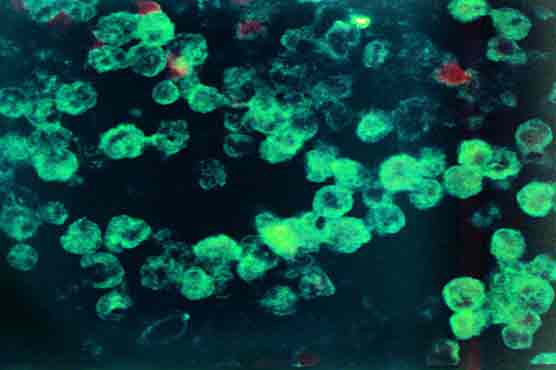 The disease first surfaced in Karachi, a city of 18 million people, in 2006.
KARACHI (Dunya News) - Naegleria virus has claimed another life, raising the death toll to seven in Sindh province, Dunya News reported on Sunday.
Asif, 25, resident of district Hub was diagnosed with brain-eating amoeba Naegleria and was under treatment in civil hospital in Karachi where he lost his life to the deadly disease.
To battle the growing threat of Naegleria Fowleri deaths, the Sindh Health Department has constituted a six member committee to focus on preventive measures against the disease.
The process of getting water samples by the committee from various areas is still underway whereas according to the report issued by the team, as many as 38 more samples have been collected from the city.

At least 21 samples have zero percent chlorine while mere 17 samples have sufficient amount.

Overall, 84 samples have been collected, 54 of which have zero amount of chlorine.

According to the researchers, Naegleria has a fatality rate of more than 98 percent. It is transmitted when contaminated water enters the body through the nose and cannot be passed person-to-person.
The amoeba travels from the nasal membranes to the brain. Symptoms are initially very mild, including a headache, stiff neck, fever and stomach pain. Death usually occurs five to seven days after infection.
The disease first surfaced in Karachi, a city of 18 million people, in 2006.