At least 4 dead in helicopter crash in Gilgit's Naltar valley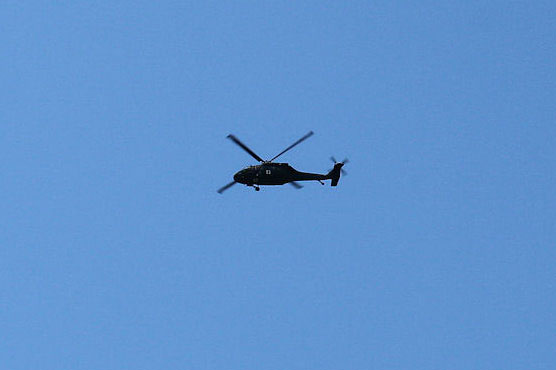 The helicopter was carrying total 11 foreigners and 6 Pakistani passengers.
NALTAR (AFP) - At least four people were killed Friday, including two pilots and two or three foreigners, when a helicopter crashed on a school in northern Pakistan, officials said, warning that casualties could rise.
Officials warned the situation was "urgent" after the helicopter -- one of three taking a delegation of foreign diplomats and their aides -- crashed into the school with children inside.
"Update Naltar: info so far; two pilots and two-three foreigners fatalities. Thirteen survivors with varying degree of injuries," tweeted Asim Bajwa, Pakistan s army spokesman.
The convoy of three helicopters was carrying a delegation of foreign diplomats and their aides to Pakistan s Gilgit-Baltistan territory, which is part of the disputed Kashmir region.
"It was a diplomatic trip with members of 37 countries in total," said a passenger in one of the helicopters, who requested anonymity, adding that the school had caught fire after the crash.
"We have been told to send in as many ambulances as we can because the situation there is urgent ," said a senior official.
The injured were being air lifted to a military hospital in Gilgit, the region s administrative capital, some 50 kilometres (30 miles) to the southwest, added another senior local police official.
In the city of Gilgit, a hospital official said injured were being carried on stretchers to the emergency ward of the Combined Military Hospital.