Last Updated On 01 May,2015 About 0 seconds from now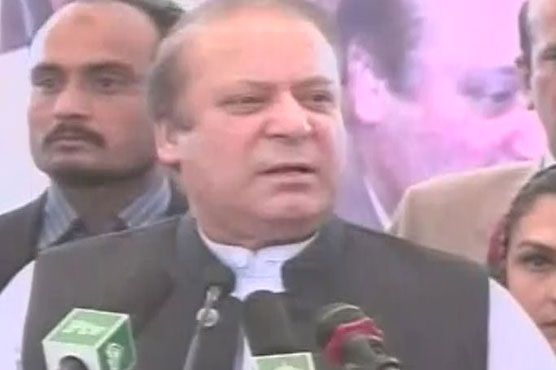 Prime Minister Nawaz Sharif addressed a gathering in Mir Ali Area of North Waziristan.
MIR ALI (Web Desk) - Prime Minister Nawaz Sharif on Friday lauded sacrifices of the tribal people in the war against terrorism.
Addressing a gathering in Mir Ali area of North Waziristan, Nawaz Sharif said the tribal people had to leave their homes for a limited period to help the security forces carry out an effective operation against the terrorists in the area.
He said the state has high regard for patriotism and sacrifice of the people in the tribal areas.
Government will assist the Temporarily Displaced Persons (TDPs) in rehabilitation process, he added.
On the occasion, the Prime Minister was briefed that most of the areas in North Waziristan have been cleared of terrorists in the ongoing Operation Zarb-e-Azb.
The anti-terrorism offensive in North Waziristan began in June 2014 and displaced nearly a million people. After clearance of several areas, the return of the displaced families began in March this year.