Gilgit police surrounds fugitive prisoners, exchange of fire continues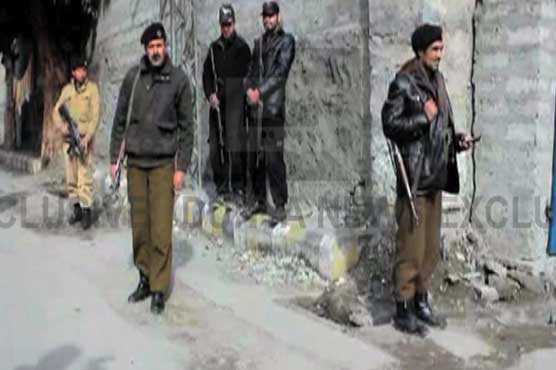 Prisoners escaped with the help of jail staff, were supplied with weapons, IG Jails GB suspended
GILGIT: (Dunya News) - The fugitive prisoners who had fled Gilgit District Jail have been surrounded by the Gilgit police. Exchange of fire between the police and the fugitives is still going on. The two prisoners under police's siege right now include the principal accused of Nanga Parbat incident, Dunya News reported.
According to the details, the prisoners fled with the help of jail staff and were also provided with weapons. Inspector General (IG) Jails Gilgit, Deputy Superintendent Police (DSP) Jails Gilgit and four other officials have been suspended.
The besieged fugitives include principal accused in Nanga Parbat incident case Habib-ur-Rehman and Liaquat. Liaquat is accused of being involved in the murder of SSP Chalas.
There are reports of one of the police officials getting injured in the firing exchange and more policemen have thus been called.
It is pertinent to mention here that four prisoners had fled the jail on Thursday. One of these four had died in an encounter while another was arrested after being injured.
In 2013, 11, including 10 foreigner tourists, were killed in Nanga Parbat.