Ishaq Dar terms petrol crisis as conspiracy against govt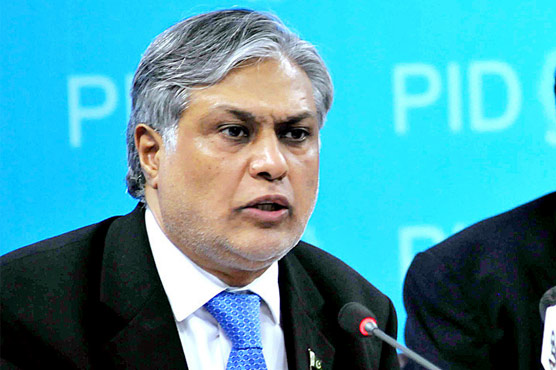 He is unaware of any conspiracy as Dar mentioned it, says Minister for Petroleum
ISLAMABAD (Dunya News) – Federal Finance Minister Ishaq Dar on Monday said that the petrol shortage is a conspiracy against a democratic government whereas government has not yet decided that who is accountable for this crisis.
While talking to the media, Ishaq Dar clarified that Ministry of Finance is not responsible for the continuous petrol crisis however, the shortage has worsened due to the shipping department's negligence.
He further denied the allegation of giving the money reserved for petroleum products to the Internally Displaced Persons (IDPs) and assured to probe the issue whereas he also vowed to take strict action against those who didn't stock petrol to counter any alarming situation.
In response to a question, Ishaq Dar added that the monitoring of Pakistan State Oil (PSO) management is not a duty of Finance Ministry and alleged the relevant departments of not storing petroleum products.

Meanwhile, he claimed the responsibility of petrol shortage on the behalf of government but denied to take all the blame over Finance Ministry.

It's our first priority to provide the required amount to the PSO officials so that the people can get relief, he added.

Moreover, he revealed that the government does not owe a single penny to PSO and pledged to overcome the issue as early as possible.
Furthermore, the Minister for Petroleum said that the petrol shortage would be contained within the ongoing week. He said that he is unaware of any conspiracy against the government as dar mentioned it.
He said that the petroleum products prices would be reduced starting from February 1.