Imran Khan announces to make 'Naya KP' first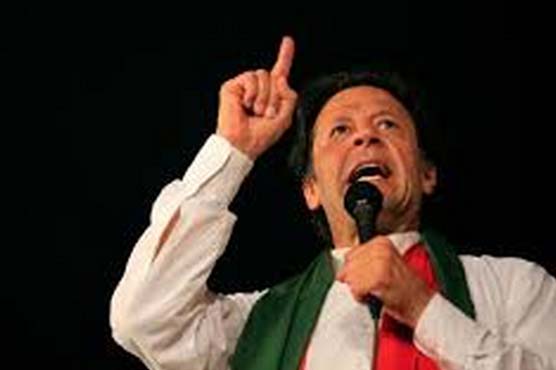 Chairman PTI said he will completely focus on KP now, will make it different from other provinces
ISLAMABAD: (Dunya News) – Chairman Pakistan Tehreek-i-Insaf (PTI) Imran Khan announced to first make the 'New Khyber Pakhtunkhwa' (KP) and then focus on other things. Imran said that he will completely focus on KP now and make it different from other provinces.
Addressing PTI workers convention on Sunday in Islamabad, Imran Khan said that KP government will start plantation campaign in KP and will also start cleaning the province. He said that he will do all in his power to make KP an exemplary province. "We will prove that KP government is better than all those of other provinces", he said.
Imran Khan claimed that PTI has transformed the police and health system of KP. He warned the government that it should not mistake ending of PTI's sit-in as backtracking. He said that PTI will not back off from its stated position and that judicial commission to probe rigging allegations was its right.
"We had decided to back government in its war against terrorism after Peshawar attack", Imran said. "However, if judicial commission would not be formed, we can shut down the entire country", he warned. He told the party workers and officials to stay ready for the call.
Criticizing the government for petrol shortage in the country, Imran Khan said that government has made it extremely difficult for the common people to lead their lives. He said that PTI did not need to shut down entire Pakistan as government has done that already through shortage of petrol.
Chairman PTI said that tribal areas will never know peace without inclusion of the tribal people in the consultation process. He said that the tribal people held the key to peace in tribal areas.