Last Updated On 18 January,2015 About 0 seconds from now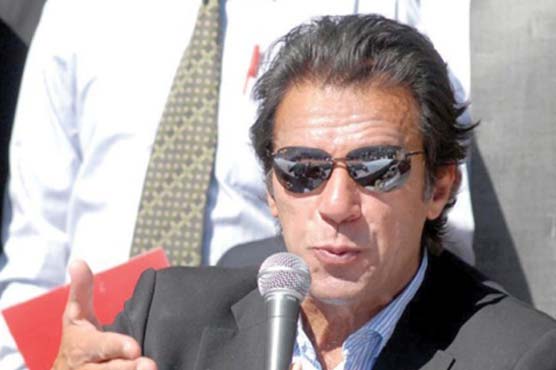 PTI leadership accepted table talks on the request of Ishaq Dar.
ISLAMABAD (Dunya News) – Chairman Pakistan Tehreek-e-Insaf (PTI) Imran Khan on Sunday said that the deadline given to the government for the formation of Judicial Commission has expired whereas he will disclose the future strategy of PTI in the workers' convention today.
PTI led a long march on August 14, 2014 from Lahore to Islamabad due to election rigging and staged 126-day sit-in in front of Parliament House.

Various phases of negotiations were held between government and PTI leadership afterwards but no Judicial Commission to probe election rigging has been made until now.

After calling off sit-in, Imran Khan gave another deadline to the government that has expired today (Sunday), however, Ishaq Dar called on General Secretary of PTI Jahangir Tareen to set another phase of peaceful talks after his arrival in the country which was unanimously accepted by PTI leadership.

Moreover, Imran Khan will announce the future strategy today in workers' convention.