Gas crisis worsens in various cities of Punjab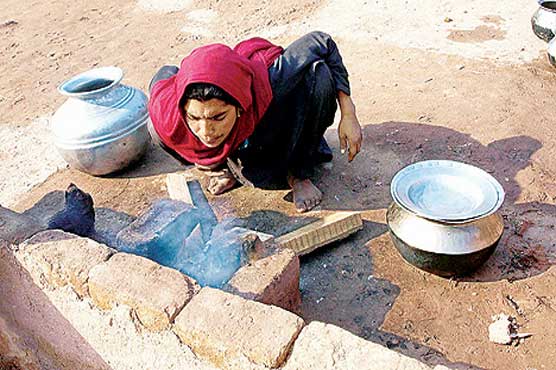 The gas shortfall has been reported as 1900 million cubic feet so far.
LAHORE/FAISALABAD (Dunya News) – The continuous gas crisis in various cities of Punjab intensified due to technical problem that occured in Sui gas field of Balochistan, Dunya News reported.
The gas supply to the Compressed Natural Gas (CNG) stations and industries in Punjab was already closed but now the crisis has transformed into a worst shape.
People are facing difficulties as they are compelled to spend a huge amount of money for dining in the hotels.
The officials of Sui Northern Gas Pipeline Limited (SNGPL) declared the gas pipeline explosion behind the gas cut-off and revealed that about 1900 million cubic feet gas shortfall has been reported so far whereas the labors are working to repair the pipeline as early as possible.
Moreover, officers have assured to restore Sui gas till Tuesday.
Earlier, the residents of Multan city have given up their patience over the continuous issue of gas shortage by staging a protest against the officials of Sui Northern Gas Pipelines Limited (SNGPL).
A consistent gas cut off has been observed in various areas of Multan including Mumtazabad, Shah Rukne Alam, Guldasht Colony, Zakariya Town and Boston Town.
The protesters chanted slogans against the SNGPL authority. Revealing the aim of demonstrating protest, they added that many applications have been forwarded to Sui gas department but no action has been taken so far.
Moreover, the residents stated that the gas shortage has created various problems in their domestic living; therefore, government should show its concern over this matter.
Also, citizens staged a protest against the gas load-shedding today (Saturday) at Samundri Road in Faisalabad, Dunya News reported.
According to details, hundreds of people demonstrated a protest against the gas cut off by blocking the road.
The protesters said that people are facing difficulties due to the gas shortage in their areas and further demanded the government to solve the matter as early as possible.
The women of the community protested by taking out the stoves and utensils and chanted slogans against the performance of local administration.
Moreover, the protest was called off after the time span of two hours by negotiating with the police.