Last Updated On 17 December,2014 About 7 years ago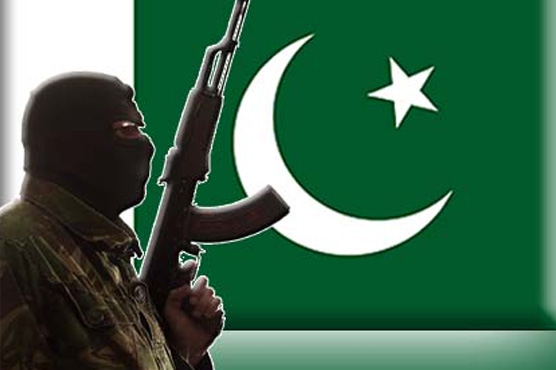 Taliban's insurgency against the Pakistan state has killed thousands since it erupted in 2007.
ISLAMABAD (AFP) - The Taliban s insurgency against the Pakistan state has killed thousands since it erupted in 2007.
Here is a list of major attacks by militant groups since 2007:
--2007--
October 18: Bomb attacks targeting former prime minister Benazir Bhutto kill 139 people in Karachi as she returns to Pakistan for the first time in eight years. She was later killed in another gun and suicide attack on December 27.
--2008--
August 21: Twin suicide attacks kill 64 people outside Pakistan s main arms factory in Wah, near Islamabad.
September 20: Sixty people are killed when a suicide truck bomb brings down part of the five-star Marriott hotel in Islamabad.
--2009--
October 28: A car bomb destroys a Peshawar market, killing 125 people.
--2010--
January 1: A suicide car bomb kills 101 people at a village volleyball game in the northwestern district of Bannu.
March 12: Twin suicide attacks on the military in Lahore kill 57.
May 28: Gun and suicide attackers storm mosques belonging to the Ahmadi religious minority in Lahore, killing 82 people.
July 9: A suicide bomber blows himself up in a busy market in the northwestern Mohmand tribal district, killing 105 people.
September 3: A suicide attack kills 59 at a Shiite Muslim rally in Quetta.
November 5: A suicide bomber kills 68 people during Friday prayers in the northwest s Darra Adam Khel area.
--2011--
April 3: Fifty die after two suicide bombers unleash carnage at a Sufi shrine in the central town of Dera Ghazi Khan.
May 13: Two suicide bombers kill at least 98 people outside a police cadet training centre in the northwestern district of Charsadda.
August 19: A suicide bomber hits a mosque during Friday prayers in the tribal district of Khyber, killing at least 43 people and wounding more than 100 others, according to local officials.
--2012--
- January 11: Thirty-five die when a remote-controlled bomb detonates in a market in the northwestern tribal areas.
- August 16: Gunmen drag 20 Shiite Muslims off a bus and shoot them at point blank range in the northwestern district of Mansehra.
--2013--
- January 10: A double suicide attack on a snooker club kills 92 in a Shiite Hazara neighbourhood of Quetta.
- February 16: A bomb at a market at Hazara Town, a Shiite Hazara neighbourhood in the suburbs of Quetta, kills 89.
- March 3: A car bomb explodes in a Shiite Muslim neighbourhood in Karachi killing 45.
- July 27: Twin explosions at a busy marketplace in northwest Pakistan kill 41.
- August 9: A suicide bomber targets the funeral of a senior police officer in the southwest city of Quetta killing 38.
- September 22: Eighty-two people are killed when two suicide bombers attack a church in Peshawar as the congregation leaves after a Sunday service.
- September 29: A car bomb attack in a busy market area in Peshawar kills 42.
--2014--
- January 19: A bomb rips through a military convoy in the northwestern city of Bannu, killing 20 soldiers.
- January 21: A bomb planted on a bus kills 24 Shiite pilgrims in southwest Baluchistan province.
- June 10: Ten Taliban militants lay siege to Karachi airport, killing 27 people.
- November 2: Fifty-five are killed after a suicide bomber detonates his vest at the daily closing ceremony at the main Pakistan-India border crossing.
- December 16: Taliban insurgents storm an army-run school in Peshawar, killing at least 141 people, almost all of them children.