Last Updated On 09 November,2014 About 7 years ago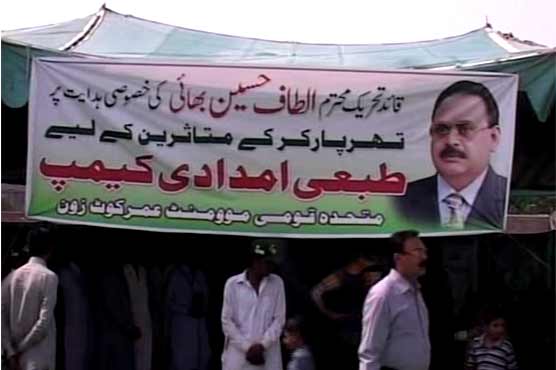 Famine victim kids and other patients will be treated at these Khidmat-e-Khalq Foundation camps
THAR: (Dunya News) – Muttahida Qaumi Movement (MQM) and Khidmat-e-Khalq Foundation have set up relief and medical camps in the Mitthi High School ground. MQM delegation, headed by Khalid Maqbool Siddiqui, also visited Mitthi.
Talking to media on this occasion, Khalid Maqbool Siddiqui said that it is a human catastrophe in Thar. "Looks like there is no one to think of the people here", he said. He said that the Sindh government has completely failed in controlling the situation in Thar. He said that Thar is victim of Sindh government's criminal negligence.
Khalid Maqbool said that the situation in Thar is worse than what the media is showing. MQM leader Altaf Hussain's address in Mitthi is also expected.