Last Updated On 20 September,2014 About 7 years ago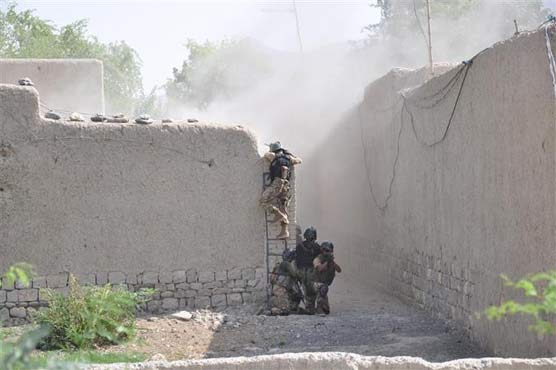 More than one thousand militants have been killed during operation Zarb-e-Azb in North Waziristan.
PESHAWAR (Web Desk) – At least three terrorists were killed in clash with the security forces in Boya area of North Waziristan tribal region on Saturday, the Inter Service Public Relations (ISPR) reported.
According to ISPR, the clash took place 5 kilometer southeast of Boya area. During exchange of fire, Naib Subedar Muzammil also embraced martyrdom.
Since launching the operation, the military says it has killed more than 1,000 local and foreign militants, while it lost more than 80 soldiers.
After coming into power last year Prime Minister Nawaz Sharif tried to resolve the issue through talks. But after Uzbek militants with the support of Pakistani Taliban attacked the country s main airport in the southern port city of Karachi, killing 26 people, he approved the military operation.
The military has said it has cleared almost all major towns and villages of militants and about 80 percent of North Waziristan was now under its control.
The operation displaced over 800,000 residents who were currently living either with relatives or at relief camps miles away from their homes.