Quetta: Firing outside mosque, 4 people killed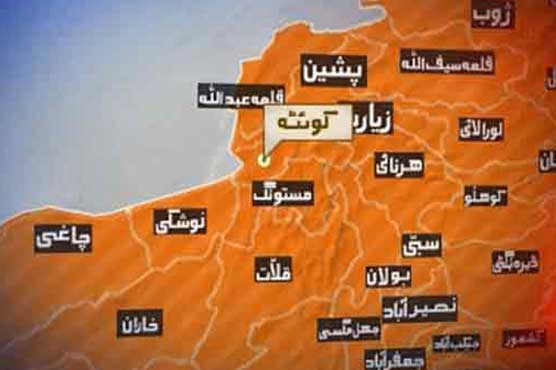 Four people have been killed in firing outside a mosque in Satellite Town area of Quetta.
QUETTA (Dunya News) -- At least four people have been killed in firing outside a mosque in Satellite Town area of Quetta after Friday prayers, Dunya News reported.
Police sources have revealed that two armed men riding a bike opened fire at four people while they were leaving the mosque after offering Friday prayers. The injured were taken to the hospital but died on the way, according to the sources. Police and the rescue service arrived on the spot soon after the incident. The investigation for the killings is underway.
The firing incidents are not unusual in Quetta. Violence continues to plague Quetta as fourteen people were injured in different firing incidents in Quetta on Wednesday. According to the police, the first incident happened at Qambrani Road where seven persons were injured in a clash between two groups. However, the second incident took place at Joint Road where five people were injured as an unknown group of men opened fire at a shop nearby. The wounded were shifted to the hospital and five of them are in critical condition.
Last month, a high level meeting chaired by Commissioner Quetta Division Qambar Dashti was held to review the law and order situation in Quetta. Heads and officials of law enforcement agencies were present. Apart from the review of law and order situation, decisions were taken to take action against the terrorist elements. Security measures were brought under discussion. It was directed to setup control room in every district to develop mutual coordination.
People were appealed to immediately inform law enforcement agencies of the movement and suspected goods. Complete scrutiny of Inns, hotels, rented houses and musafir khanas and it should be made further effective and improve it.