Cannibal brothers in Bhakkar sentenced to 12 years in jail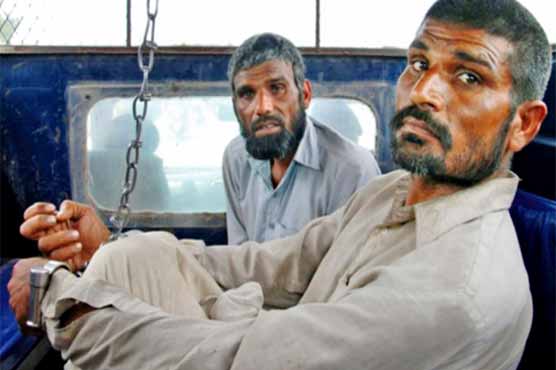 It was reported that the brothers had dug up and devoured up to 150 bodies from the graveyard.
SARGODHA (Web Desk) – An anti-terrorism court in Sargodha today (Wednesday) sentenced two cannibal brothers to 12 years in jail, Dunya News reported.
The two brothers were re-arrested in April this year after police recovered head of a young boy from their possession.
Arif and Farman, who are from the small town of Darya Khan in Bhakkar district, were first arrested in 2011 after they were found eating corpses that they stole from a local graveyard.
They were sentenced under the law of desecration of the grave, because Pakistan has no law relating to cannibalism.
The brothers were released from prison last year after serving a two-year jail term for similar offenses -- they admitted dismembering a woman s body they had stolen from a graveyard in Darya Khan where they lived at the time.
Their release from jail had sparked public protests in Darya Khan town.