Pakistan denies allegations of involvement in Afghanistan attacks
Last Updated On 09 June,2014 About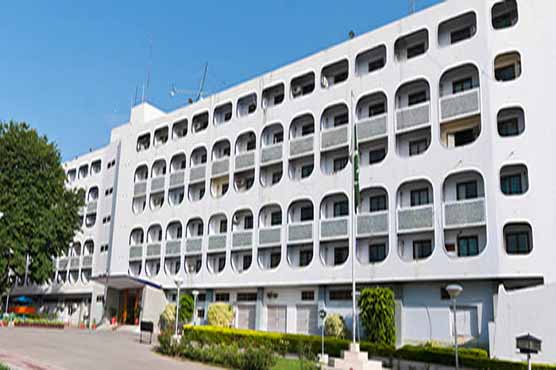 Says said Pakistan is deeply disappointed by these irresponsible allegations.
ISLAMABAD (Web Desk) - Foreign Office Spokesperson has firmly rejected any insinuation of Pakistan's involvement in the attack on Presidential candidate Dr. Abdullah Abdullah's convoy and allegations of seeking to "disrupt" elections in Afghanistan.
In a statement on Monday, Foreign Office spokesperson said Pakistan is deeply disappointed by these irresponsible allegations as they serve to vitiate the positive environment created between the two countries through constructive efforts over the past many months.
The spokesperson said regrettably these allegations fall in the familiar pattern of certain elements in Afghanistan sparing no occasion to malign Pakistan and its security institutions and shifting the blame to others for their own security failures.
"We are sure that neither the Afghan people, nor the international community, would be misled by these motivated allegations.
"As we have clearly stated before, Pakistan's interests are not served by a 'disruption' of Afghan elections. On the contrary, a peaceful election and smooth democratic transition would advance our interest in having a stable Afghanistan. Accordingly, we remain committed to supporting all efforts for a free and peaceful election, including through enhanced security along the Pakistan-Afghanistan border," the statement read.
The spokesperson said it is Pakistan's earnest hope that the people of Afghanistan would emerge stronger and more unified from this election. "As always, the government and people of Pakistan would continue to stand in strong solidarity with their Afghan brethren at this crucial juncture."
---
---
Advertisement