Karachi: Four gang war accused killed in police encounters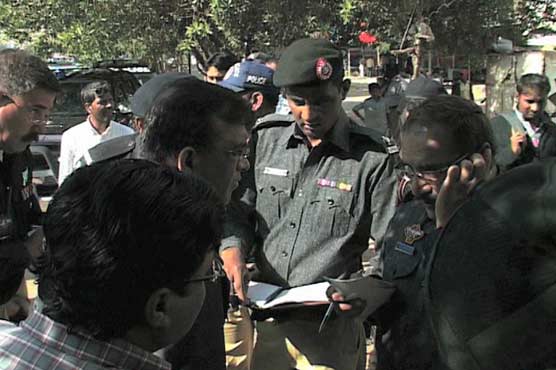 Several illegal weapons have been recovered during a crackdown on vehicles with tinted windows.
KARACHI (Dunya News) - At least four gang war accused were killed in separate police encounters on Thursday. Weapons stolen cash were also recovered from the accused.
On the other hand, an operation has been launched against illegal weapons and vehicles with tinted windows.
However, violence continued to grip the city as two gang war accused were arrested after they were injured in police encounter on Abul Hassan Isfahani Road and later died in Abbasi Shaheed Hospital. Police recovered a motorcycle, stolen cash and weapons from the possession of the accused.
Two accused namely Babar Khan and Adil Khan were injured in encounter with Anti Violent Crime Cell Police near Sachal Police Station. They were shifted to Jinnah Hospital where they succumbed to injuries.
According to police, both the accused were linked to Karachi gang war and they were involved in many criminal acts including kidnapping for ransom and killing of policemen.
Meanwhile, Rangers launched crackdown against the illegal weapons and carried out checking of double-cabin vehicles and different areas of the city.
During the crackdown, security guards, police guards and private guards were checked by the law enforcers and several illegal weapons were recovered from their possession.