CM Shahbaz chairs meeting to review anti-polio measures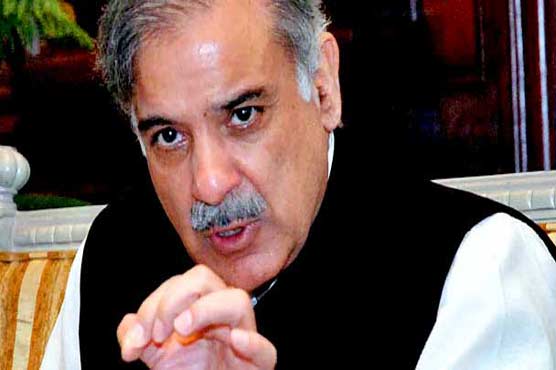 The meeting took place a day after WHO slapped travel restrictions on Pakistan over polio fears.
LAHORE (Web Desk) – Chief Minister of Punjab Shahbaz Sharif on Tuesday chaired a high-level meeting to reviewed the anti-polio campaign in province, Dunya News reported.
During meeting, Shahbaz Sharif directed concerned authorities to ensure affective measures at entry and exit points of the province.
He ordered that not a single child in the province should be deprived of polio vaccine.
Negligence in this campaign will not be tolerated, he added.
CM Shahbaz ordered for special arrangements at airports, railway and bus stations.
The meeting took place a day after the World Health Oraganisation (WHO) slapped international travel restrictions on Pakistan, Cameroon and Syria over the countries' failure to control the spread of the deadly polio virus, just a month after India did the same.
According to the World Health Organizations' (WHO) restrictions, it will be mandatory for all residents and long-term visitors (over 4 weeks) from Pakistan, Cameroon and Syria to receive a dose of Oral Polio Vaccine (OPV) or Inactivated Poliovirus Vaccine (IPV) between 4 weeks and 12 months prior to international travel.
Recommendations for the travel restrictions were put forward by a 21-member International Health Regulations Emergency Committee which was formed on the directives of WHO board members on Geneva.