Punjab govt announces Rs 1 reduction in local transport fares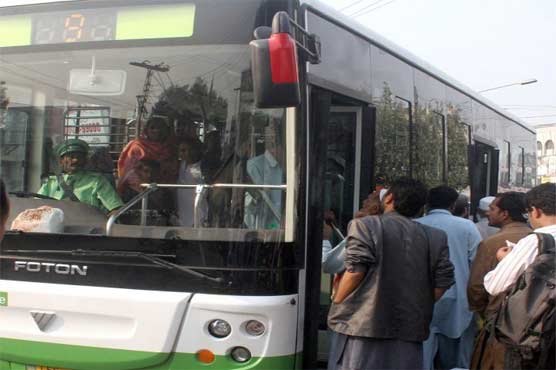 The reduction is applicable on both intercity and intra-city travel.
LAHORE (Dunya News) – Punjab government announced reduction in fare prices of intercity and intra-city local transport after the previous announcement of reduction in petroleum prices, Dunya News reported.
Addressing press conference at Chief Minister House, Chairman Lahore Transport Company Khawaja Ahmed Hasaan and Minister for Food Bilal Yasin said that transporters were consulted after the announcement in which it was decided to reduce fares of intercity non-AC diesel buses by 3-4% and fare of urban non-AC buses by 3-6%.
They said that new fare for paved roads is set at 1 rupee 6 paisas per kilometer, 1 rupee 11 paisas for semi-paved roads per kilometer and 1 rupee 16 paisas per kilometer for mountainous areas.
Khawaja Hasaan said that interior city fare for up to 4 kilometer of travel would start at 16 rupees that will rise and a fare of rupees 43 will be charged if travel increases 30 kilometer.
Bilal Yasin said that government has made price control committees to control prices of consumer goods functional aiming to provide relief to the public.