Five F-16 inducted into PAF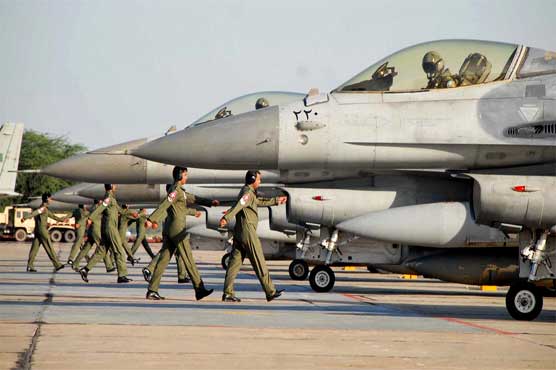 Air Chief Marshal Tahir Rafiq Butt says induction of fighter jets will increase efficiency of PAF.
SARGODHA (Dunya News/Web Desk) - Five F-16 fighter jets out of 13 delivered by Jordan have been inducted into Pakistan Air Force (PAF).
A ceremony to induct the first batch of the fighter jets in Pakistan Air Force held at Mashaf Airbase in Sargodha on Sunday. The aircrafts have been inducted in the 19th fleet of PAF.
Addressing a ceremony, Air Chief Marshal Tahir Rafiq Butt said that 13 used F-16 aircraft have been purchased from Jordan at reasonable price. He said the induction of these fighter jets will further increase efficiency of the Air Force.
Tahir Rafiq Butt said that Pakistan Air force (PAF) is fully capable of tackling internal, external challenges.
He said the aircrafts are in good condition and the new induction will not only increase efficiency of Pakistan Air Force but also further improve process of training.
The air chief said that the agreement is an expression of brotherly relations between Pakistan and Jordan air force.
Ambassador of Jordan and senior PAF and Army officers attended the ceremony.