SC seeks DNA report of Khuzdar mass graves victims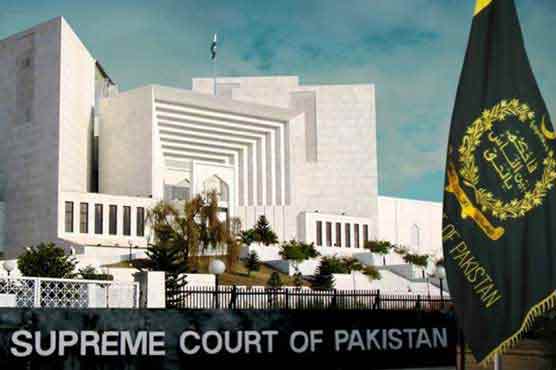 The Supreme Court has ordered to submit reasons for delaying DNA tests of the dead bodies.
ISLAMABAD (Dunya News) – A three-member bench of Supreme Court headed by Justice Nasir-ul-Mulk heard Balochistan unrest case here on Tuesday.
The court expressed its annoyance and sought Balochistan government's reply over delay in conduction DNA test of the dead bodies recovered from the mass graves in Khuzdar.
Justice Amir Hani Muslim said that the court had directed Balochistan Chief Secretary, Advocate General and FC should find out a solution trial of those officers who were blamed for disappearance of the citizens.
The court asked why the Chief Secretary did not attend meeting. The Advocate General told the court that Chief Secretary was busy but he was in contact on phone. Upon this Justice Amir Hani said that then you should have changed the date of the meeting.
Council of FC Irfan Qadir told the court that trial of the officers accused in missing persons issue would be conducted under Army Act and Balochistan government had no objection over it.
Justice Nasir-ul-Mulk in his remarks said that the case was under procedure since 2010 and how long it would take.
Deputy Attorney General Atique Shah told the court that a case regarding disappearance of Akhundzada was registered in Tank on the order of Supreme Court.
Assistant Political Agent Khalid Mahmood prayed to the court to grant two weeks time for investigation regarding Akhundzada. The court accepted his plea.
Meanwhile, the Supreme Court sought the reasons for not conducting DNA test of dead bodies found from mass graves in Khuzdar. The court adjourned the hearing of the case till Wednesday.