Karachi: Facebook being used as gang-war tool in Lyari
Last Updated On 12 March,2014 About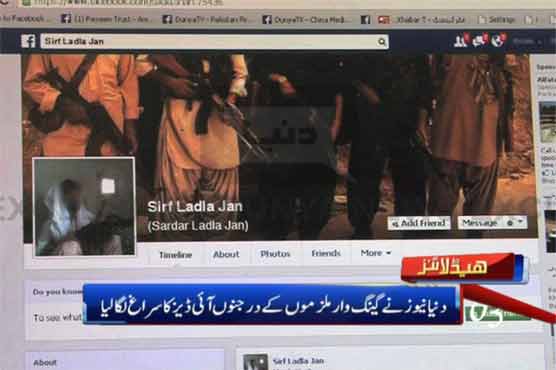 These pages carry graphic pictures of victims, threats and images of weapons on sale: Reports
KARACHI (Dunya News) – Social network Facebook is being used as a tool to fuel Lyari gang-war as the suspects are seen buying and selling weapons, and threatening opponents using Facebook pages, Dunya News's startling investigative report revealed.
Lyari has become notorious for brutality of gang-war suspects and the war is seeing a new front as members take it to Facebook. Dunya News's report has gathered over 50 Facebook IDs being used to trade and dispatch weapons, and terrorize people.
A number of Facebook IDs are seen regularly updating images and prices of dangerous weapons. The escaped suspects involved in the gang-war reportedly stay in constant contact and issue directions, using Facebook, to those who are in Lyari hideouts.
The gangsters also issue warnings prior to attacking the opponents and then celebrate by making fun publicly once the attack is executed.
The same IDs are used to post death threats along with the pictures of the targets. These pages also carry photos of those kept hostage just before murdering them.
These pages also pay tributes to those suspects killed in encounters with police and rangers and celebrate them as heroes.
Dunya News was shocked to learn that law enforcement was unaware of these Facebook pages and IDs, just like they are unaware of the hideouts.
---
---
Advertisement