825 dead, relief slow to reach Balochistan quake victims
Last Updated On 01 October,2013 About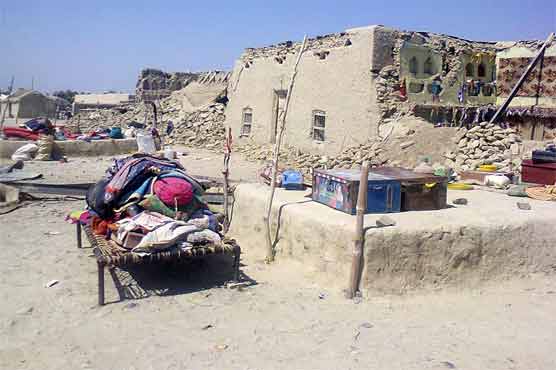 Rescue teams will be sent after security clearance in affected areas, PDMA said.
(Web Desk) - The death toll from an earthquake that devastated an impoverished region of Pakistan has climbed past 825, Dunya News reported today (Tuesday).
More than 30 villages, containing some 20,000 homes, were flattened across 15,400 square miles of the remote Balochistan region.
Dozens of bodies are being recovered every day from mud homes whose walls and beams have been reduced to dust and rubble.
Conditions are desperate among the survivors and many are going without food, water and shelter, having lost everything in the quake.
So far, no relief camp has been established Mashkay, Gashgor and Malar areas where quack victims waiting for government help under open skies.
According to PDMA, rescue teams will be sent to the affected areas only after security clearance.
The quake is Pakistan s deadliest since the Kashmir tremor of 2005 which killed 73,000. The toll is expected to rise further as rescue teams dig through the rubble of countless flattened mud-brick homes.

---
---
Advertisement