CCI meeting delays approval of new energy policy: sources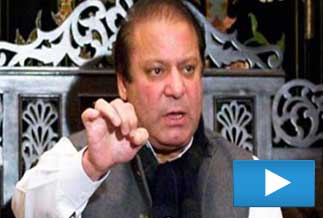 The council reviewed measures to end electricity load shedding within next three years.
ISLAMABAD (Web Desk) - A meeting of the Council of Common Interest (CCI) was held in Islamabad with Prime Minister Nawaz Sharif in chair.
The meeting was attended by the provincial chief ministers and newly appointed members of the council.
The council constituted a committee comprising on all provinces to review the policy in the light of the constitution which will submit its report within a week.
provincial chief ministers who attended the meeting welcomed the new energy policy and suggested to defer its approval till the report of the committee.
A strategic plan was also discussed in the meeting to improve infrastructure, management and control power theft.
The new power policy is believed to be centered on generating cheap energy and decreasing dependence on expensive thermal fuel sources besides making power distribution and transmission system efficient and bring down line losses sharply.