Nanga Parbat shooting suspect surrenders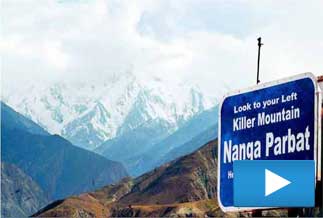 The help from the local Diamer jirga was instrumental in this development.
CHILAS (Dunya News) - Suspect Abdul Malik accused of involvement in Nanga Parbat shooting surrendered to police on Tuesday.
The accused surrendered through a jirga (tribal council) in Diamer. He has been shifted to undisclosed location for interrogation.
On June 22, about 16 armed attackers, reportedly dressed in Gilgit Scouts uniform, stormed a high-altitude mountaineering base camp in Gilgit–Baltistan and killed 10 foreign climbers as well as a local guide.
Three of the victims were from Ukraine, two were from China including one Chinese-American, two others from Slovakia, one from Lithuania, and one from Nepal.
Earlier, another suspect named Shafiq was arrested on Sunday from Chilas. However, the accused said that he has voluntarily surrendered to police to clear his name.
A significant breakthrough was made four days after the incident when all 16 of the attackers were identified.