Lashkar-e-Jhangvi suspected in Nanga Parbat attack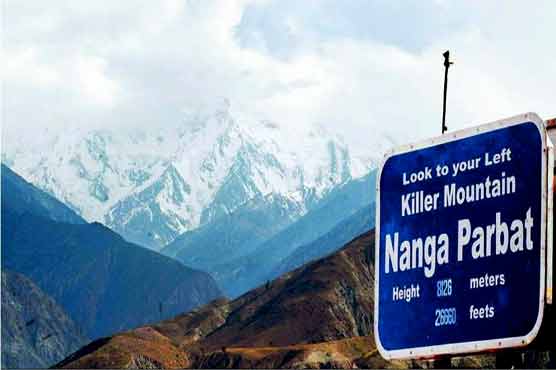 Security forces have arrested 35 suspects in connection with the murder of nine foreign tourists.
DIAMER (Dunya News) – Banned organization Lashkar-e-Jhangvi and Janud-e-Hafsa are suspected in Nanga Pargat massacre, sources told.
As per details, Lashkar-e-Jhangvi took control of a training camp in 2002 in Jaglot area. The camp was earlier established by Harkat-ul-Ansar.
On Saturday night, well-armed and well-prepared attackers dressed in police uniforms stormed a base camp at the foot of Nanga Parbat, shooting nine climbers and a Pakistani guide at point-blank range.
The victims have been identified as an American with dual Chinese citizenship, three Ukrainians, two Slovakians, two others from China, a Lithuanian and a climber from Nepal.
However, one Chinese and another Nepali tourist managed to escape from the scene.
Sources revealed that foreign hands are involved in the attack as both groups are receiving arms and additional assistance from Afghanistan.
It was also revealed that motive of the attack was to dent Pakistan-China relations.
On the other hand, security forces have arrested more than 35 suspects during search operation in the area.