Flash flood causes devastation in Gilgit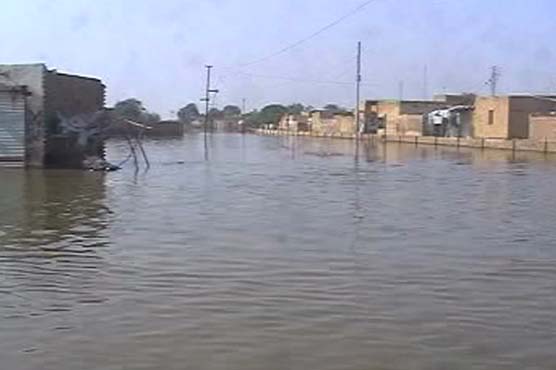 Flash flood in Gilgit has destroyed hundreds of houses and uprooted electricity polls.
GILGIT/NOSHEHRA June 14 (Online): Flash floods in Kargah Nullah has played havoc in several areas of Gilgit destroying completely over 600 houses, water channels and main avenue.
According to details flash flood caused by melting of snow on mountains has destroyed more than 600 houses and uprooted the electricity polls and trees there.
Thousands of acres of agriculture land has been completely submerged under flood water. While army troops have started relief activity and under taken construction work on Gilgit Gadar linked bridge.