Lal Masjid issue: Affidavits submitted to commission
Last Updated On 08 February,2013 About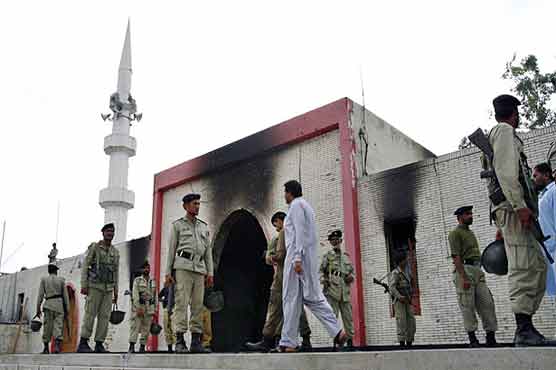 Affidavits were submitted to the commission probing into Lal Masjid incident.
ISLAMABAD: Commission led by Shariah Court Judge justice Shahzado Sheikh met here Friday.

Aftab Ahmad Sherpao former interior minister has filed affidavit before one member Commission probing into Lal Masjid incident.

When inquired if any plan was evolved to conduct Lal Masjid operation former interior minister Aftab Ahmad Sherpao said that negotiations were held to settle the matter in order to avoid any human casualties as the image of the country was being tarnished in the national and international media that even its capital was not safe and secure in perspective of security situation.

He further stated that he was not privy to the last round of talks as Chaudhry Shujaat Hussain represented government side therein and reports regarding these dialogues were being sent directly to the Prime Minister and the President.

He termed the presentation of Maulana Abdul Aziz before the media under veil during the course of interview an unfortunate event. Maulana Abdul Aziz and others were kept in rest house rather than in a jail, he added.

Mirza Yusuf Beg, Managing Director Pakistan Television (PTV) and Anwar Mehmood ex-secretary also appeared before the court and filed their affidavits.

---
---
Advertisement