Last Updated On 01 September,2012 About 9 years ago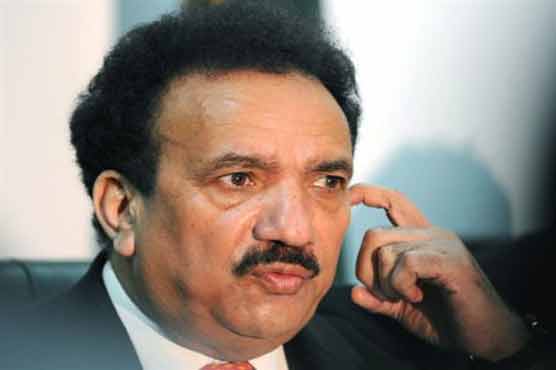 Federal Minister for Interior says politicians would be provided arms licenses for security.
There is threat of attacks on the offices of political and religious parties in Karachi, said Rehman Malik.While speaking to the media in Karachi on Saturday he said that government has planned to impart training to the private security guards.He said that media should not direct horses and donkeys with one nod. If the cartoons of politicians could be made; why the sketches of Chief Justice and Chief of Army Staff could not be prepared, said Malik.He said that Taliban have moved towards Gilgit Baltistan after Karachi but stern action would be taken against them in every nook and corner of the country.The terrorist elements are evolved in the conspiracies just to make Pakistan a failed state. The government of PPP is neither ignorant of the difficulties faced by the country nor it is sitting idle. The problems could be resolved by sitting together in befitting manner, said the federal minister."I never said that pre paid SIMs would be banned completely. Only illegal SIMs would be closed", he added.