Smog can intensify coronavirus pandemic in Pakistan: Health experts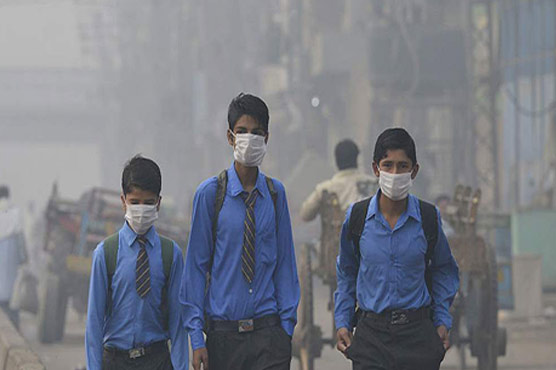 Smog can intensify coronavirus pandemic: Experts
LAHORE (Dunya News) – Health experts have said that smog can worsen the coronavirus situation in the country.
Corona Expert Advisory Group (CEAG) Chairman Dr Mahmood Shaukat said that smog directly affects the immune system of a sufferer, causing irritation and weakness.
The government is worried over irresponsible behavior of the general masses towards following standard operating procedures (SOPs) designated to prevent the spread of the disease.
The pandemic may intensify if the people continue to violate the precautionary measures.
On the other hand, Virologist Dr Tahir Yaqub has urged the masses to ensure implementation of SOPs to defeat coronavirus.