Photos, videos about Masjid al-Haram snowfall turn fake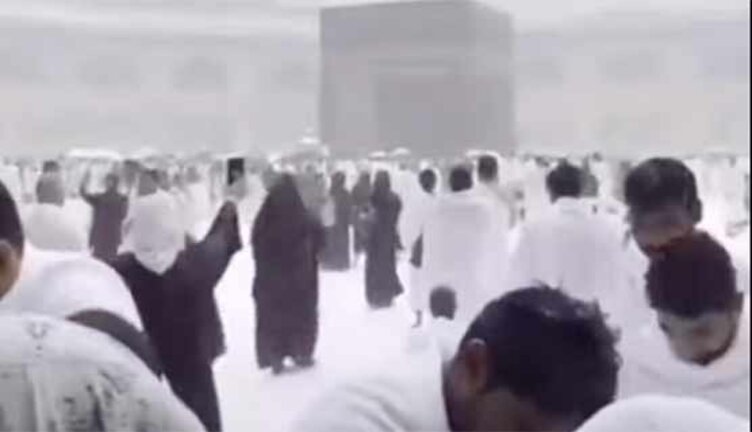 Viral video of snowfall and hailstorm in Makkah is photo shopped, says Saudi Met Department
RIYADH (Web Desk) - Photos and videos circulating on social media regarding snowfall in Masjid al-Haram have turned out to be fake.
Saudi authorities have declared the pictures and videos circulating on various social media platforms about snowfall in Makkah and Masjid al-Haram as fake, According to media reports.
Saudi Meteorological Department has stated that the viral video on social media containing scenes of snowfall and hailstorm in Masjid al-Haram Makkah has nothing to do with reality and the video containing the scene of snowfall was photo shopped.
It may be recalled that after the rain in Makkah on Sunday evening, videos and pictures of snowfall in Masjid al-Haram were circulating on social media.