Hareem Shah's composure crumbles in face of trauma caused by leaked videos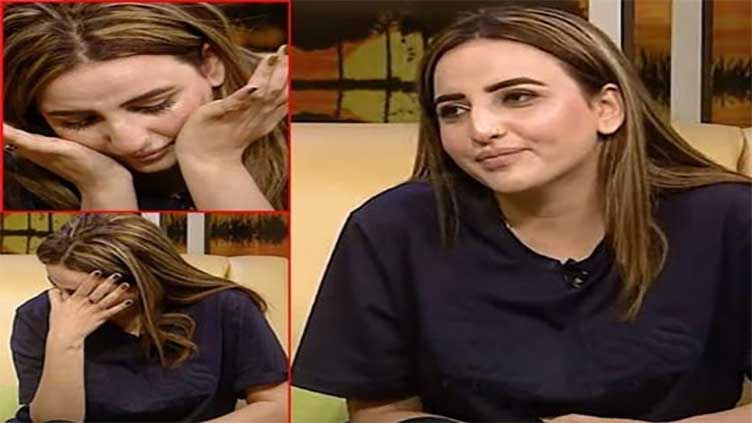 Entertainment
Hareem Shah's composure crumbles in Face of trauma caused by Leaked videos
LAHORE (Web Desk) - Pakistani tiktok sensation Hareem Shah recently made headlines after breaking down in tears during an interview with Mathira, a popular model, and TV host. Ms Shah, who is known for her bubbly and carefree persona, was brought to tears when Mathira asked her about the leaked photos and videos that were circulating online.
The emotional interview took place on a private television channel, where Mathira questioned Ms Shah about how latter was coping with the trauma of having her private images and videos shared without her consent.
Despite the scandalous nature of the content, Ms Shah had maintained a calm and composed demeanor in public, leading Mathira to question her emotional state. In response to Mathira's probing, Shah became visibly upset and tears started flowing down her face.
Mathira was forced to take a break from the interview to comfort the tiktok star and allow her to regain her composure.
The leaked videos and photos caused a stir on social media, with many fans expressing their support for Ms Shah and condemning those who shared the private content.