Unforgettable moments of 2018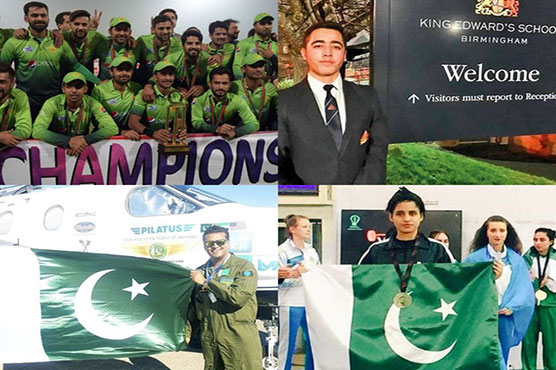 Many feats have been achieved by this remarkable nation in 2018.
(Web-Desk)- Pakistan has rolled through 71 years of its existence but this year many feats have been achieved by this remarkable nation who despite going through a rough patch has its chin up. The hard working nation has proved their all-round abilities to the world whether it's Rabia Shahzad who won a gold medal in weightlifting championship or it's our wrestler Inayatullah winning the bronze in Youth Olympics Games 2018 has been a remarkable year with many dazzling moments. Some of them are mentioned below:
Pakistan just launched two indigenously (locally) manufactured satellites
On July 9, Pakistan successfully launched two locally manufactured satellites.These satellites will not only give a boost to the local space program but has brought Pakistan among the few countries to have its own remote sensing satellite in the orbit.
Pakistan's first #Remote_Sensing #Satellite (#PRSS-1) and Pakistan's indigenous Technology Evaluation Satellite (#PakTES_1A) were successfully launched from Jiuquan Satellite Launch Centre, China! pic.twitter.com/Y2yv8yz3wO

— Ministry of PD&R (@PlanComPakistan) August 14, 2018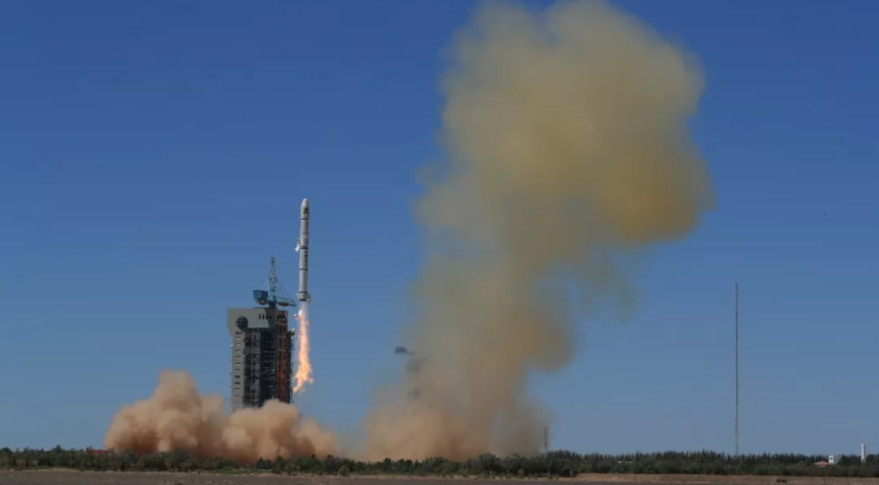 Mehwish Hayat and Fawad Khan honored at Filmfare Middle East relaunch
At the relaunch of Filmfare Middle East magazine in Dubai Mehwish Hayat and Fawad Khan made us proud by bagging two awards each. Mehwish Hayat received the Pakistani Icon award and Fawad was given an award for being a Cinematic Icon .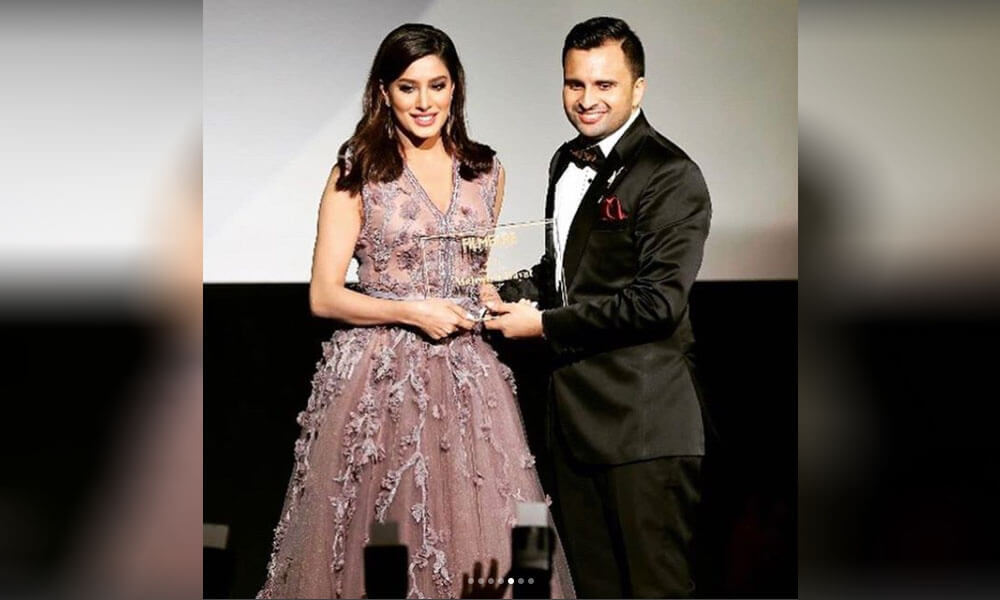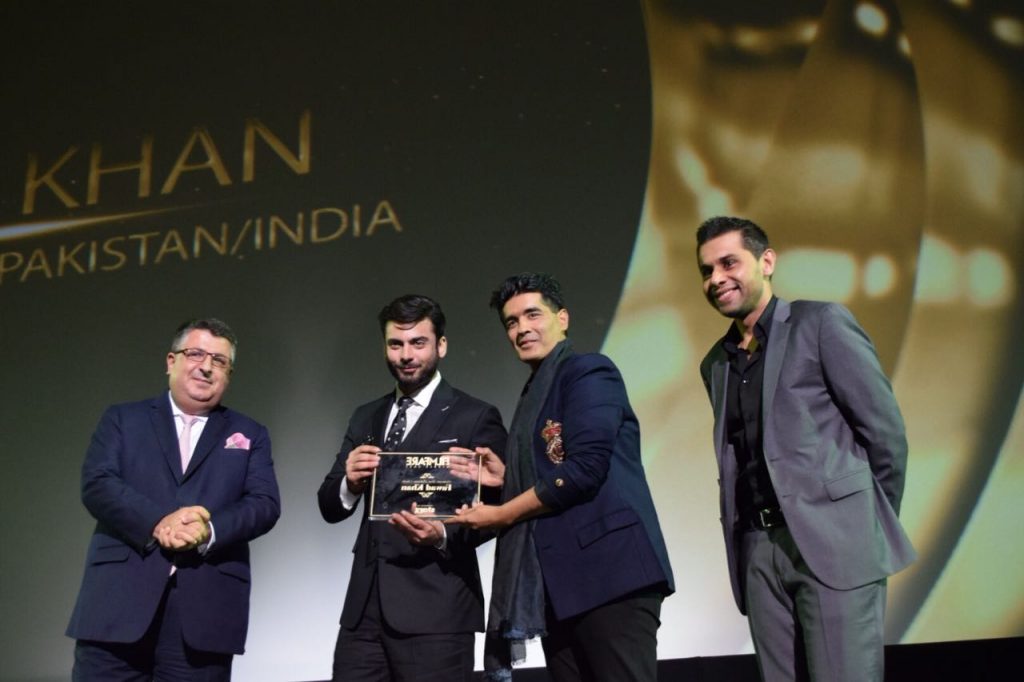 Pakistan's first successful mechanical heart transplant
Pakistan achieved the medical milestone of the first successful mechanical heart transplant at the National Institute of Cardio Vascular Diseases (NICVD) the transplant was led by Dr Pervez Chaudhry the doctors transplanted the mechanical heart into 62-year-old patient Nafeesa Memon.
Setting a new benchmark
For the very first time in Pakistan "ARTIFICIAL HEART IMPLANTATION"

For more details visit :https://t.co/4EhlwHoByB#NICVD #HeartImplantation #HealthyHeartHealthySindh pic.twitter.com/6rZ43hzgsv

— NICVD (@nicvd_karachi) July 9, 2018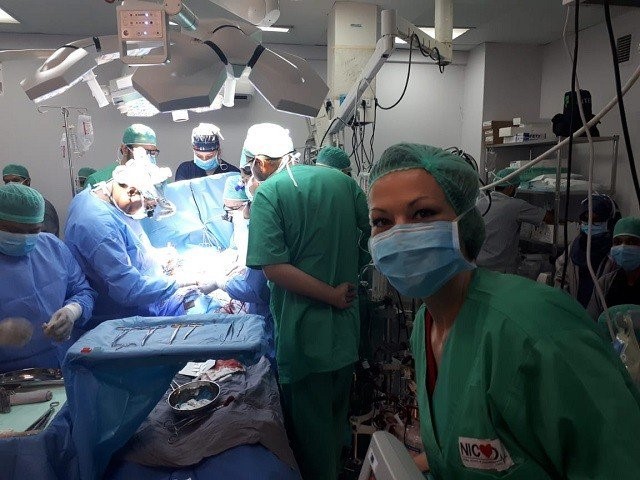 Rabia Shahzad wins a gold medal at the Ralph Cashman Open Weightlifting Championship
A proud moment for Pakistan was when Rabia Shahzad won a gold medal at the Ralph Cashman Open Weightlifting Championship at New South Wales, Australia. She participated in the 55 kg class the Ralph Cashman Open Weightlifting Championship event and lifted 90 kg of weight, 40kg snatch 50kg clean jerk to hold the utmost position.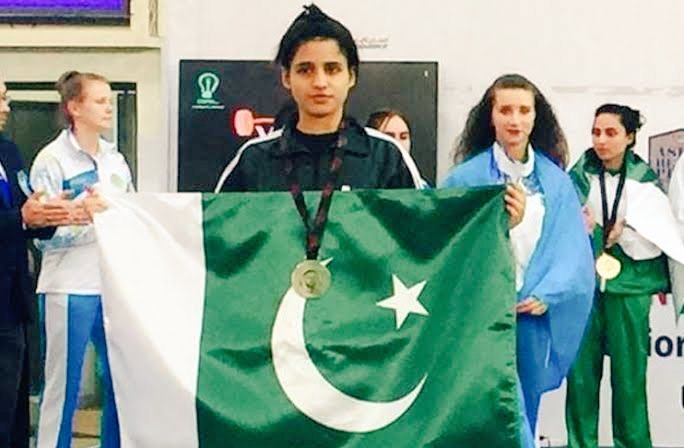 Inayatullah wins first medal in Youth Olympics for Pakistan
The third edition of the Youth Olympic Games was held from October 12-17, 2018 in Buenos Aires. 17 yrs old Inayatullah made history by winning the first medal for Pakistan in the Summer Youth Olympic Games. The wrestler won the bronze medal in the Youth Olympics by defeating US wrestler Carson Taylor Manville 3-1 in the 65kg event.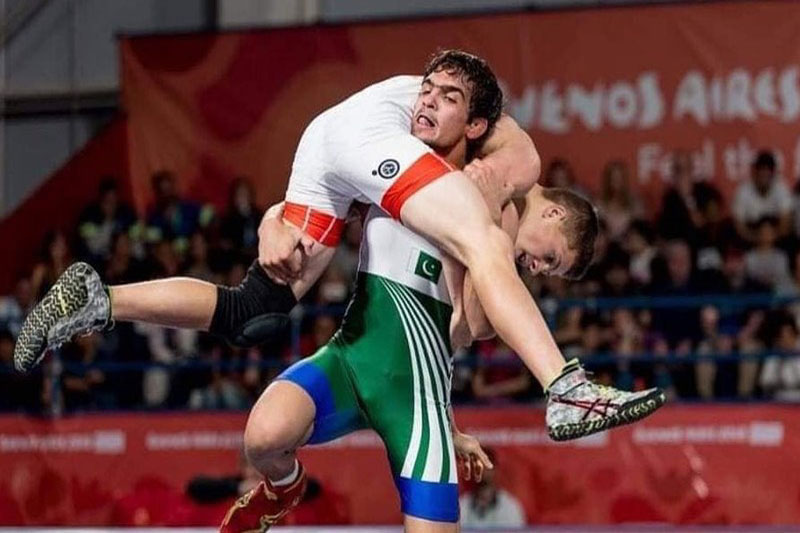 Talha Talib, Mohammad Bilal and Nooh Dastagir won the bronze medal at Commonwealth Games
18-yrs-old Talha Talib,20-yrs-old Noor Dastagir and the 22 yrs old Mohammad Bilal won bronze medal at the Commonwealth Games 2018.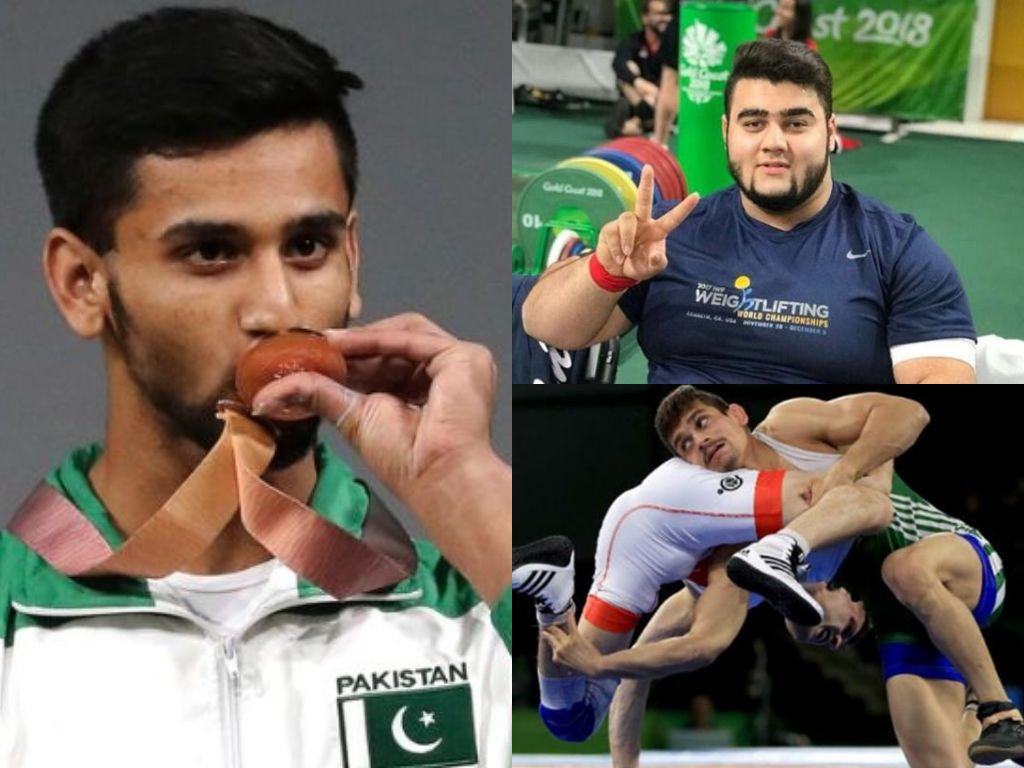 Fakhr-e-Alam becomes first Pakistani to circumnavigate the world
Pop singer Fakhr-e-Alam circumnavigates across the globe, Alam completed his journey on November 4.
Pakistan MissionParwaaz Mission Accomplished we are now in the history books of aviation pic.twitter.com/0x4rFsgwDi

Fakhr-e-Alam (@falamb3) November 3, 2018
Pakistanis are the happiest among all their bordering nations, a 2018 United Nations report on happiness
UN report ranked Pakistan 75th among 156 countries. The ranking was based on income per capita, life expectancy, social support, freedom, generosity and corruption. Bangladesh was ranked 115, Sri Lanka was 116, India 133 and Afghanistan was ranked 145 on the index.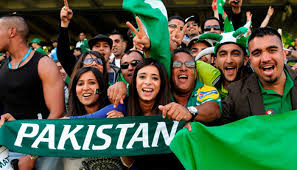 Pakistan record 11th successive T20 series win
Pakistan the no.1 T-20 side has not lost a 20-over series since the Twenty20 world cup 2016. They hold the record for highest number of consecutive wins.

Pakistan's APS school massacre survivor tops GCSE exams
Ahmad Nawaz made the nation proud be securing 6A*s and 2As in the General Certificate of Secondary Education (GCSE) exams. He survived but lost his younger brother in the 2014 Peshawar attack.
My International GCSE exam result just came out and I am very proud to announce that I got
6As & 2As in my All eight(8) exams
Thanks to my parents and all of you for supporting me.
This is a big success for me and takes me many steps closer to my admission in Oxford Uni. pic.twitter.com/mDkw6ONdnD

— Ahmad Nawaz (@Ahmadnawazaps) August 23, 2018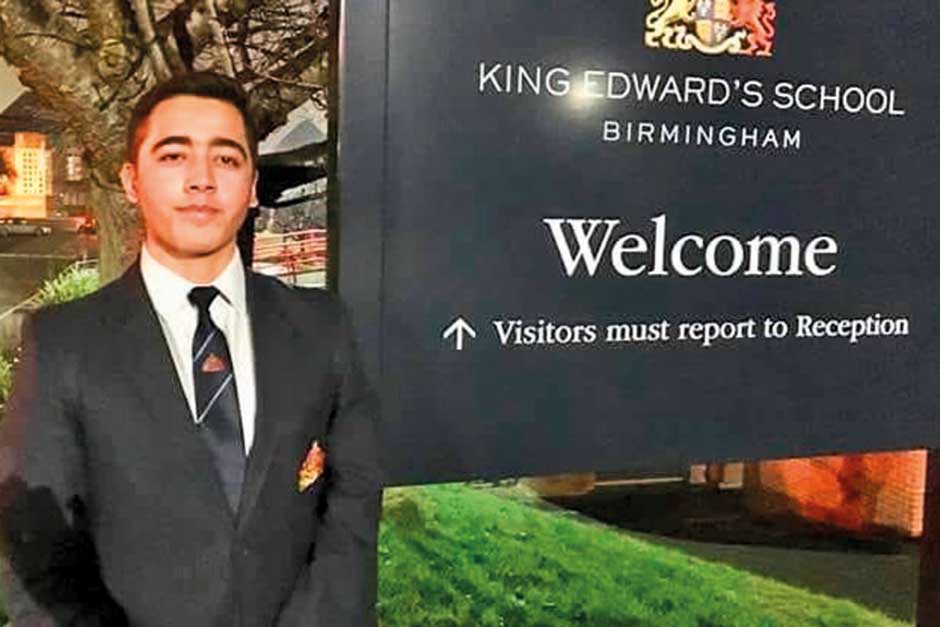 PM Imran, Ali Zafar and Mahira Khan named in 50 sexiest Asian menwomen 2018 list
Mahira Khan ranked 4, Ali Zafar 8 and PM Khan ranked 48 in the 50 sexiest Asian menwomen 2018 list.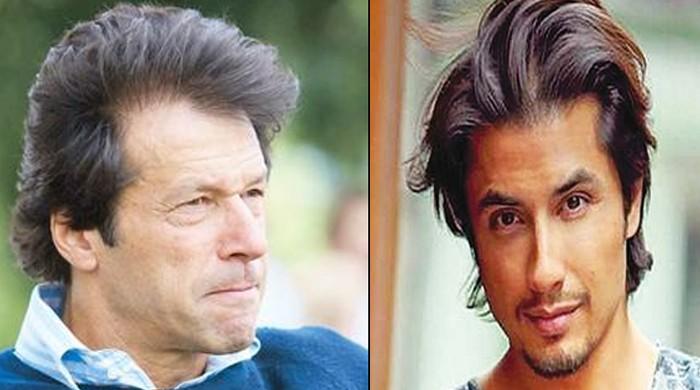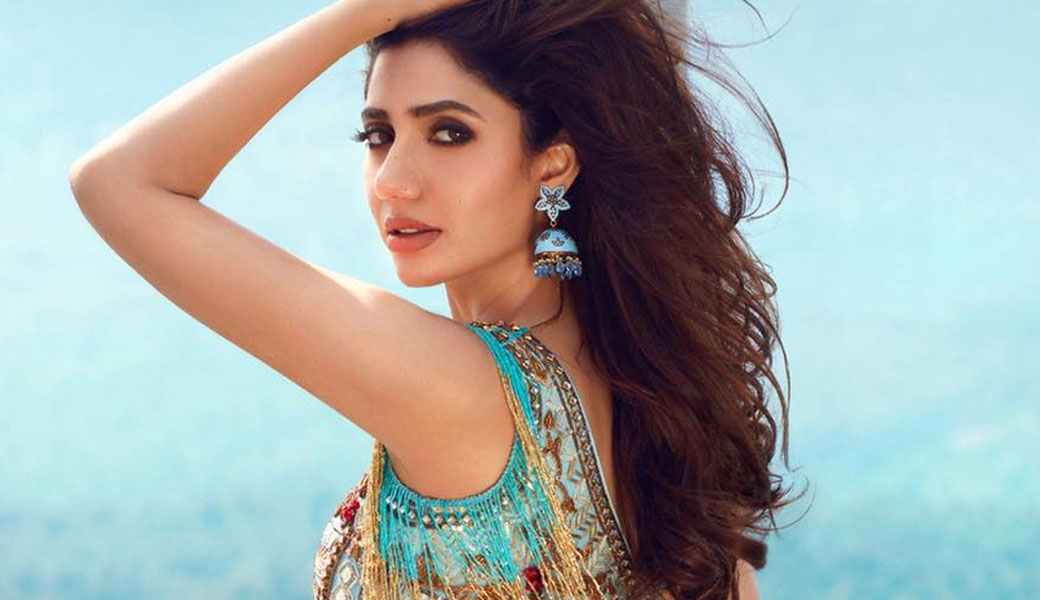 Forbes includes Pakistan in list of 10 coolest places to visit in 2019
Forbes has placed Pakistan among the astounding places that are charming, soulful, adventurous and safe places that you need to visit in 2019.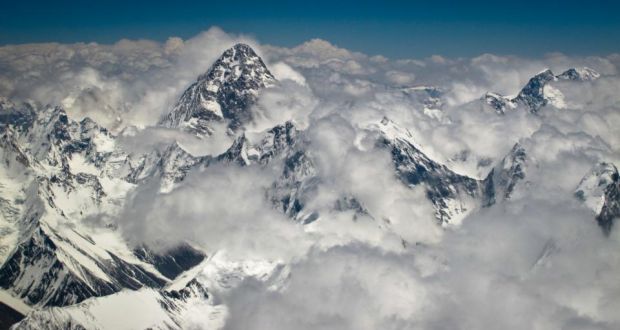 Pakistan took a historic initiative to open the Kartarpur corridor for the Sikh pilgrims
In a bid to move forward, Pakista took the peace initiative in opening up the Kartarpur border. Pakistan will build the corridor from the Indian border to the Gurdwara Darbar Sahib in Kartarpur while the other part from Dera Baba Nanak in Indian Punjab will be constructed by India.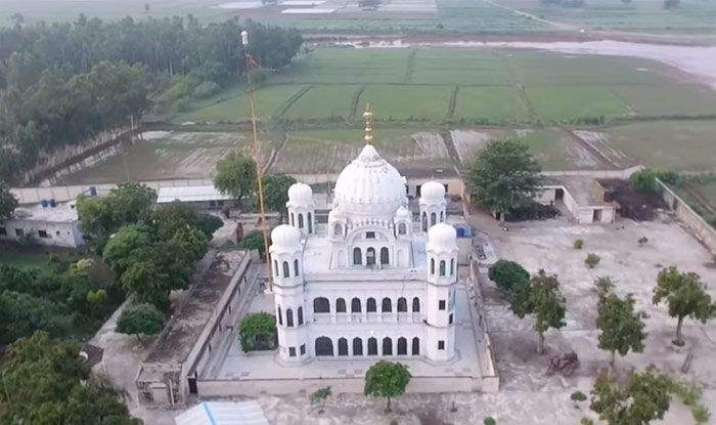 The Prime Minister House converted into Islamabad National University (INU)
No nation has progressed without focusing on education and human development. The conversion of the prime minister s house into a university is a grand initiative to bridge the gap between the government and the masses.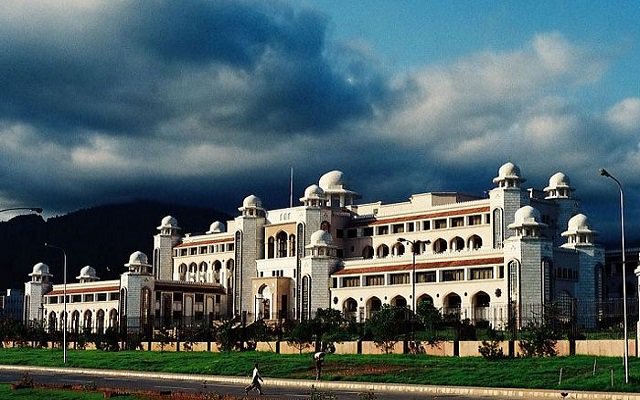 by