Pakistani artists strongly condemn Lahore suicide blast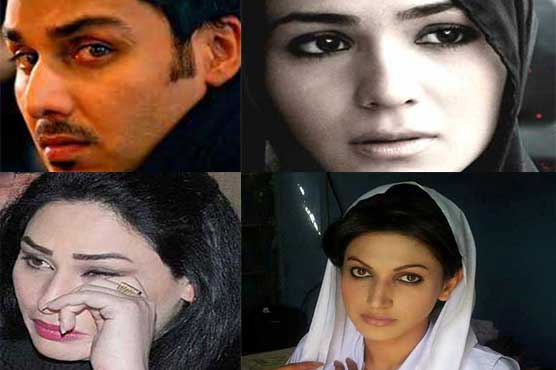 The artists have appealed to improve security system in the country.
LAHORE (Daily Dunya) – Showbiz related artists have strongly condemned the Lahore suicide blast that killed at least 13 people and wounded 86 others on Monday.
Actress Humaima Malick expressed grief over the incident and said that she stands with the suffering families and pray for the health of the injured.
Actress Sana said: "There was peace in Lahore for quite a long time but the sudden blast has taken the nation into sorrow. I appeal the government to utilize resources for the improvement of security system."
"Don't know when our country will get rid of these terrorists. I express solidarity with the families of martyred and pray for the recovery of those wounded," said actor Ahsan Khan.
Senior singer Shaukat Ali pronounced that his ailing condition was deteriorated after hearing of the blast. He said that DIG Traffic Capt (r) Ahmed Mobin was an honest officer and his death has saddened him.
"I appeal the government to strengthen their campaign against terrorism so that such incidents can be prevented in the future," he said.
Singer Humaira Arshad expressed sorrow over the tragic incident and said that the authorities should protect the lives of innocent people.
Senior singer Shamsa Kanwal prayed that the enemies of humanity meet their end as they are everyday killing innocent people.
Stage actor Tahir Anjum said that Lahore was considered the safest city in the country but the Mall Road incident has frightened the people.