Last Updated On 04 May,2015 About 0 seconds from now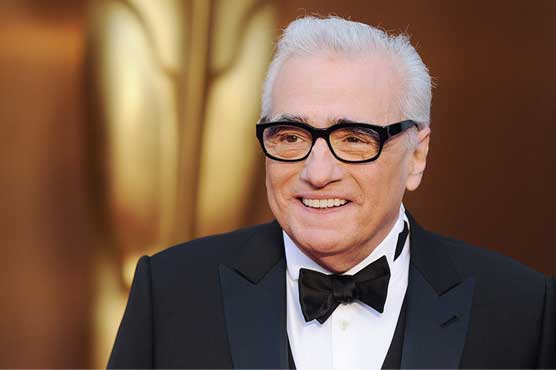 It stars Andrew Garfield, Liam Neeson and Adam Driver and will be released in cinemas in 2016
TAIPEI (AFP) - Oscar-winning director Martin Scorsese said Monday his decision to shoot the historic-drama "Silence" was inspired by his religious childhood, despite the Hollywood heavyweight not typically being known for spiritual outpourings.
Lauded for his direction of often violent box office hits such as "Gangs of New York" and "The Departed", Scorsese said at a press conference in Taipei that his Christian beliefs and faith had helped him face the world.
"The subject matter presented by Shusaku Endo was in my life since I was very very young. I was very much involved in religion, I was raised in a strong Catholic family," he said during a press conference that wrapped up the shooting of the film in Taiwan.
"Further reflection is how (we) want to lead our life in the Christian faith... so ultimately this book drew my attention when it was given to me in 1988."
The film is based on a novel by Shusaku Endo and tells the story of Portuguese Jesuits in the 17th Century who suffered persecution while working in isolated parts of Japan.
It stars Andrew Garfield, Liam Neeson and Adam Driver and will be released in cinemas in 2016.
Scorsese and his team also expressed their gratitude to the government and the crew in Taiwan for their support while shooting the film, which took them to Hualien in the east, western Taichung among other parts of the island.
"Seems like a dream, I don t know how long I have been in Taipei, five or six months, it s a beautiful place, extraordinary."
The shooting of "Silence" made headlines in January when an accident on set killed one worker and injured three others.
Filming was temporarily interrupted after a ceiling collapsed on the Taiwanese construction workers who were reinforcing an old house made of brick and wood at the Chinese Culture and Movie Center Central Pictures during pre-production.
Scorsese is the latest Hollywood director to film in Taiwan in recent years.
Taiwan-born and US-based director Ang Lee filmed his Oscar-winning 3D adventure "Life of Pi" on the island, and French director Luc Besson shot some of his sci-fi thriller "Lucy" in Taipei.