Last Updated On 02 November,2017 02:17 pm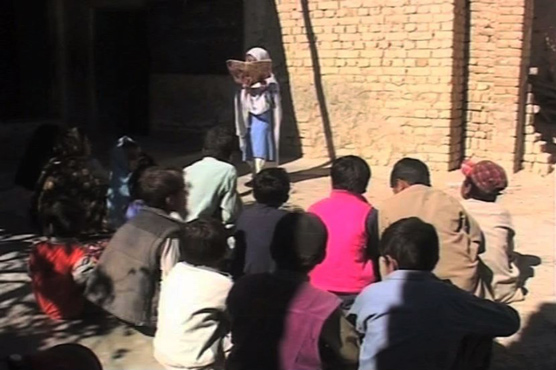 While 58% students of the fifth grade lack the basic Mathematics and English skills taught in the second grade, only 32% of boys and 16% of girl students of grade five are capable of reading Urdu phrases. Photo: Dunya News
(Dunya News) – According to ASER 2016's annual report, the literacy rate in Balochistan is only 26.6%.
While 58% students of the fifth grade lack basic Urdu, Mathematics and English skills taught in the second grade, only 32% of boys and 16% of girl students of grade five are capable of reading Urdu phrases.
Thirty-eight percent of the province's students of the 5th class are unable to read English.
While the authorities claim that more than hundred institutions have been upgraded in the ongoing year, there is only one teacher each in fifteen hundred institutions across the province who teaches all subjects.
Ex federal minister for education Zubaida Jalal, who has been left unsettled by the survey report says that improving the quality of education is more important than erecting new school buildings. As for which, 70 percent of the province's schools lack a four-walled structure while only 11 percent of the schools have toilets to facilitate the students.
For more on this, watch a report by Dunya News below:
---
---