AIOU, Salford University of UK sign MoU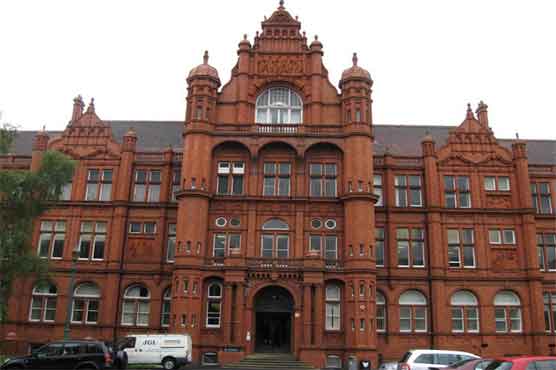 AIOU on Wednesday signed a MoU with the University of Salford in UK.
ISLAMABAD: Allama Iqbal Open University (AIOU) on Wednesday signed a Memorandum of Understanding (MoU) with the University of Salford in UK.

In view of this, the basic aim of Memorandum of Understanding (MoU) is promoting bilateral co-operation to exchange their experience and expertise for promoting and expanding quality education at various academic levels.

On behalf of AIOU, the Vice Chancellor Prof. Dr. Nazir Ahmed Sangi signed the agreement while the Vice-Chancellor, of Salford Professor Martin Hall, represented the university. The signing ceremony was held at at Salford University, UK.
Dr. Nazir Sangi is currently is there to attend a conference arranged by the British Council.

According to MoU both the universities will encourage direct contact and co-operation between their faculty and administration within fields that are mutually acceptable.

Both institutions will share their expertise by joint research activities, joint teaching and the development of new degree and training programmes, delivery of programmes for professionals and exploration of possibility of video-conferencing for the delivery of course contents, development of curriculum/academic programs for the development of joint courses in the areas of common interest.

Meanwhile, the two sides also agreed to exchange their library materials and research publications, besides developing of student progression pathways and exploration of opportunities of research and industry focused training.

Dr. Nazir Ahmed Sangi during his visit to university, also held meetings with the senior faculty members at University of Salford including Prof. Mike Kagliogou, Head of School, School of Built Environment, Prof. Erik Bichard, Prof. Vian Ahmed, Director of Postgraduate Research Studies, Prof. Mohammad Arif, School of the Built Environment, Steve Waterworth, Energy Hub Manager and Sue Slade, Academic Support Manager (Science and Technology).