Intel National Science Fair starts at AIOU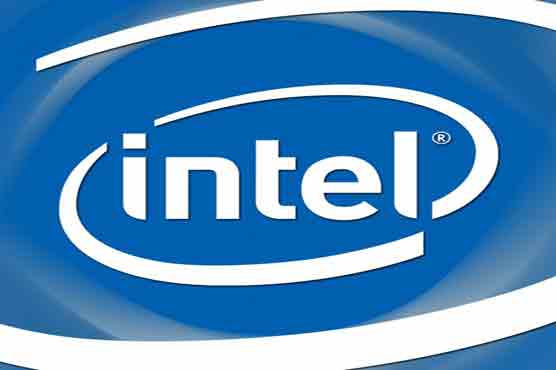 Students of different schools of from all over the country have presented 84 projects in the fair.
ISLAMABAD: The Intel National Science Fair, an annual event of high school science research competition held under the Intel- Education Initiative commenced at the Allama Iqbal Open University here on Monday.

The opening ceremony of the National Science Fair was held in AIOU where Dr. Manzoor Soomro, Chairman Pakistan Science Foundation, was the chief guest while Country Manager Intel Pakistan Naveed Siraj was also present.

Students of different schools of from all over the country presented 84 projects in this Fair. More than 200 students selected from all provinces of Pakistan are participating in this mega event, selected from almost 8000 students who participated in the process from all over Pakistan at the grass root level, out of which 1000 students participated in 5 provincial fairs.

The fair will continue for three days, during which four individual projects and two team projects will be selected by a panel of 40 eminent judges and awarded in the closing ceremony on Wednesday the 30th of January. The winners will represent Pakistan at Intel ISEF on 12-17 May 2013 in Phoenix Arizona, USA.

The chief guest Dr manzoor Soomro appreciated the efforts of Intel Pakistan for arranging such opportunities for the students. He said that such events are very necessary to enhacen the skills of the students.

Country Manager Intel Naveed Siraj briefed the participants about the initiatives. He said that each year, approximately 7 million high school students around the globe develop original research projects and present their work at local science fairs with the hope of winning.

Ultimately, the select few 1,500 promising young innovators are invited to participate in Intel ISEF. Country managers said that the Intel Foundation provides Grand Awards for first, second, third, and fourth places in each category which are USD 3,000, USD 1,500, USD 1,000, and USD 500, respectively.

Naveed Siraj told that Intel is investing 100 million dollars annually to improve education in 70 countries or volunteering hundreds of thousands of hours in our communities, Intel is committed to investing in the next generation of innovators and supporting community needs at the local, national, and global levels to create lasting impact.