Kenya enacts higher education reforms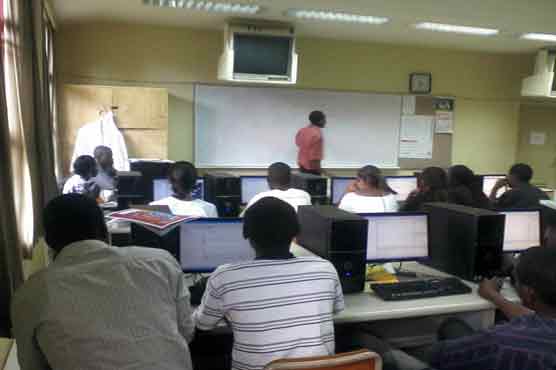 Reforms are aimed at streamlining and improving the management of university affairs.

KENYA: The Universities Act 2012, finally signed into law by President Mwai Kibaki this month, introduces far-reaching changes.
Public universities, which were previously governed by specific acts of parliament, have been brought under the same law as private institutions. The act makes null and void all existing charters and letters of interim authority, which were previously required by institutions before they could operate.

The Universities Act 2012, which was first published in 2009 but faced heated opposition on a number of fronts, establishes several new bodies and restructures existing ones to aid the management of higher education.

For instance the Joint Admissions Board (JAB), which selects students for 'regular' state-funded programmes, is being replaced by a new body called the Kenya Universities and Colleges Central Placement Service.

This agency will pick students to join private and public universities alike and will draw membership from both sectors.

Previously, private universities had no representation in JAB – an issue that has been a bone of contention for years. Private universities missed out on top students, whom JAB directed to Kenya's seven public universities.

The Commission for Higher Education, the body that regulates private universities, will be replaced by the Commission for University Education (CUE). Previously self-regulating public universities will be brought under the new commission's watch.

This agency will be closely involved in monitoring university programmes and accrediting new courses. Previously, public universities relied on their senates to approve courses while private institutions had to seek the green light from the Commission for Higher Education.

Under the new law, foreign universities will be required to submit proof of accreditation from their home countries before they are allowed to offer courses in Kenya.

For local institutions, the accreditation agency will require core courses to be declared before starting operations, and accreditation will revolve around the core courses.

Public universities will also be subjected to quality assurance overseen by the commission – a role previously prevented by university acts.

In an effort to introduce professionalism in the recruitment of university chancellors, such officers will now be picked by the university community and alumni. This brings to an end an era in which university leaders were appointed by the president of Kenya.

The new law changes the way universities are funded and how lecturers are paid. It will eventually see state subsidies to public universities being based on the courses they offer rather than on student numbers.

The new legislation also sets up a Universities Fund, which will be the government agency handling all money allocated to universities by parliament or through donations, investments or endowments.

There is also a provision requiring a team to be established to review the salaries of university staff, to ensure uniformity. The committee, whose members will be appointed by the higher education minister, will among other things investigate lecturer salaries and collective bargaining agreements.

Lecturer pay has been a highly controversial issue. Academics have been angered by the government's decision to double the student intake in the absence of increased staff, pay and infrastructure.

Last week, lecturers at Kenya s 18 public universities and colleges said they would down tools, after the government failed to implement the 2010-12 collective bargaining agreement signed last year.

Low pay is being blamed for an exodus of lecturers from Kenyan universities, not only to Europe and North America but also to neighbouring countries such as Botswana, Uganda, Tanzania and Rwanda, where academics are paid better and handle lower numbers of students per class.

The push for new legislation came against a backdrop of dissatisfaction over Kenyan universities continued lack of competitiveness in the global arena and their poor performance in international rankings.
The latest Webometrics survey, which ranks universities according to their web presence, showed that Kenya s top institutions had slipped several places, indicating that they have been slow to take up new technologies.

Educationists have hailed the legislation as the single strongest weapon in a government arsenal of action aimed at strengthening a higher education sector that is mired in quality concerns and a biting admissions crisis.

Over the past few years, the reputation of higher education has deteriorated dramatically due to the mushrooming of bogus private institutions and a surge in student numbers, which has not been matched by a rise in teaching staff.

The lecturers lobby group, the University Academic Staff Union, says there are some 9,000 lecturers in public and private universities in Kenya. The number stood at 7,000 five years ago, meaning that only 2,000 lecturers have been added to the system during this period.

Meanwhile student numbers have doubled, from around 91,541 to 180,000, according to Kenya s Economic Survey 2012.

As the country improved access to primary and secondary education, by making primary school free in 2003 and subsidising secondary schooling from 2008, the number of students qualified for and seeking university education soared.
"We need strict regulations in the higher education sector, and that is why we are welcoming the new law to bring order," said James Tuitoek, vice-chancellor of Egerton University, one of Kenya's public universities.

The law has, for example, introduced a US$117,600 fine against any university caught offering an unaccredited course. Institutions' administrators also face a jail sentence of up to three years for the same offence.

Kenya has been gradually rolling in reforms to revamp higher education system under the National Strategy for University Education, to be implemented by 2015.

It will see funding upped to enable more students to enrol in the coming years, easing the pressure that has been piling up on existing universities.

The new strategy also promotes the creation of new campuses in rural areas, and universities, which are currently clustered in urban areas, spreading their wings into rural areas to offer locally appropriate courses such as dry-land farming, tourism and hospitality, marine sciences and environmental resources.