HEC dispels legislator's charges on scholarships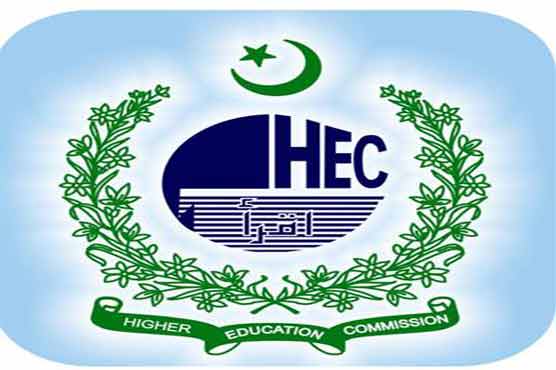 The HEC drove out recent allegations regarding transparency in award of scholarships.
ISLAMABAD: The Higher Education Commission (HEC) has dispelled the recent allegations regarding transparency in award of scholarships and its Chairman s refusal to respond to National Assembly s' call attention notice.
According to HEC, there has been a recent onslaught against the Higher Education Commission (HEC) by certain vested interest groups who do not wish education to flourish in Pakistan.
The HEC administration cleared through an official statement that most of the allegations are false, incorrect, fabricated with malicious intention and are based on a deliberate smear campaign rather than on reality.
A very recent one against the Chairman was his membership in the Islamabad Club. This was proposed and approved by the Board, governing body of HEC, way back in 2009 and is not something approved recently or done in a discretionary way, and has been through various audits as well.
Another attack brought out in the Parliament recently was the "refusal" of the chairman to respond to a call attention notice, and the matter was therefore referred to the privileges committee. The statement said that the notice was not even referred to the HEC before it was discussed on the floor, and therefore the question of "refusal" does not even occur. The notice was received later that evening and was responded to immediately.
Then there are false allegations on corruption and irregularity in the award of scholarships. With over 7500 scholars pursuing their higher studies, awarded through a National Scholarship Management Committee and interviewed by foreign experts/professors.
Although, over 2200 who have already completed their PhDs and have joined local universities, institutions and organizations to contribute for the development of country.
Moreover, all verification, attestation and verification of degrees is done according to a developed procedure which leaves no room for any irregularities. All these merit based and above board procedures are perhaps what the vested interest groups are not able to swallow, said the statement.