New programs between US, KP varsities launched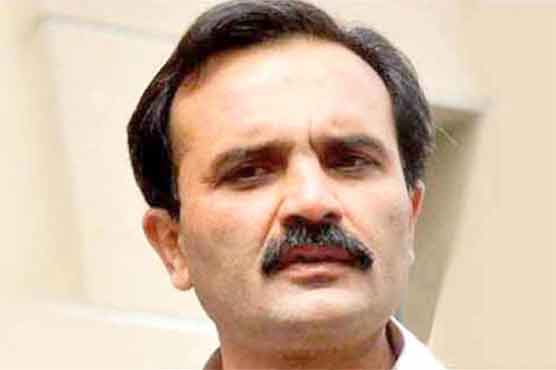 KP chief minister launched two new programs between American and Khyber Pakhtunkhwa Universities.
PESHAWAR:- Khyber Pakhtunkhwa CM Amir Haider Khan Hoti has formally launched two new partnerships between American and Khyber Pakhtunkhwa Universities during a simple but revered gathering at CM house on Tuesday.
The three year agreements support faculty exchanges and joint research between southern Methodist University and Khyber Pakhtunkhwa Shaheed Benazir Bhutto Women University and between the University of Kentucky and the Khyber Pakhtunkhwa Consortium, consisting of Abdul Wali Khan University Mardan, Kohat University of Science and Technology, University of Peshawar, University of Science and Technology Bannu and the Institute of Management Sciences in Peshawar. Under the project the US will invest 8.6 million dollar over the next three years.
Provincial Secretary for Higher Education Farah Hamid, US Consul General Robert Reed, Vice Chancellors Khyber Pakhtunkhwa Universities and educationists were also present on the occasion.
Addressing the gathering, the CM termed the project a positive and encouraging move in development of higher education and said that people and govt of Khyber Pakhtunkhwa highly revered the project.
The CM thanked America on capacity building of police, modern training of Elite force, reconstruction of Kanju to Maden Road, reconstruction of Peshawar to Torkham road and terrorism affected schools in Malakand, payment of compensation to owners of terrorism affected houses and efforts of world food program for IDP's of Malakand division and FATA.
The CM said that promotion of education at all levels was the only way forward for getting rid of entire challenges confronting the province and govt's initiatives in this connection reflect our unshakable commitment.
He said that the present govt has boosted budget of higher education from Rs. 1 billion to Rs.5 billion. He said that the establishment of eight universities and 72 colleges was remarkable progress; while earlier to us only 10 universities were established in public sector in 60 years.
He said that our govt gave preference to females' education and established 46 females' colleges equal to number of colleges in past 60 years.
He said that the govt was spending huge resources on generalizing education facilities at primary and secondary levels and introduced such special programs aiming at promotion of girls' education.
He said that cash support program has been implemented for motivating girls to education in Kohistan and Torghar districts, added, under the program, Rs.1500 has been offered to families of girls in grade 1 to grade 5 while Rs.2000 has been offered to families of girls to grade-6 to grade-10 and special allowances and other facilities have been offered for overcoming teachers shortage in these backward areas.

He said that the government was spending Rs. 1 billion on missing facilities in primary schools through Parent Teachers Councils while earlier to this project was launched as pilot project in DI Khan and Buneer with assistance from donors.
The government has started such program in other districts with its own resources. He said that this project of partnership between six universities of Khyber Pakhtunkhwa and two universities of America would prove another milestone in this connection. Earlier vice chancellor Abdul Wali Khan University, Dr. Ihsan Ali threw detailed light on objectives of the project and termed it a great success for development of higher education.
Consul General Reed underscored the U.S. Government's focus on initiatives to support higher education in Pakistan, and to establish long-term linkages between universities in the United States and KP.
He said, "It is these linkages – people-to-people exchanges – that truly benefit both our nations. If our relationship is to thrive we must build networks of people in all sectors of society – in commerce, in civil society, and especially in education."
The United States is investing $8.6 million over the next three years in eight university partnerships. Each partnership includes a faculty exchange and research component, and focuses on a range of liberal arts subjects, including American Studies, Business Administration and Management Sciences, Mass Communications and Media Studies, Psychology, Social Anthropology, and Women's and Gender Studies.
These partnerships are part of a broad effort to connect Pakistani and American universities, which includes the Centers for Advanced Studies on the critical areas of energy, water, and agriculture planned at leading universities in Pakistan. Each center supports graduate programs, provides opportunities for joint Pakistani-U.S. research, and promotes the development of expertise in each focus area.
The university partnership program is one of the many U.S.-funded initiatives helping millions of Pakistani students unlock their full potential.
Meanwhile, The United States is also launching new degree programs in education at 90 teacher colleges and universities.
More than 10,600 low-income students attend college in Pakistan with U.S.-funded scholarships. Another 1,000 Pakistani students attend U.S. colleges and universities annually on US-sponsored exchange programs.