Cocaine still Colombia drug gangs' top export despite an ascending fentanyl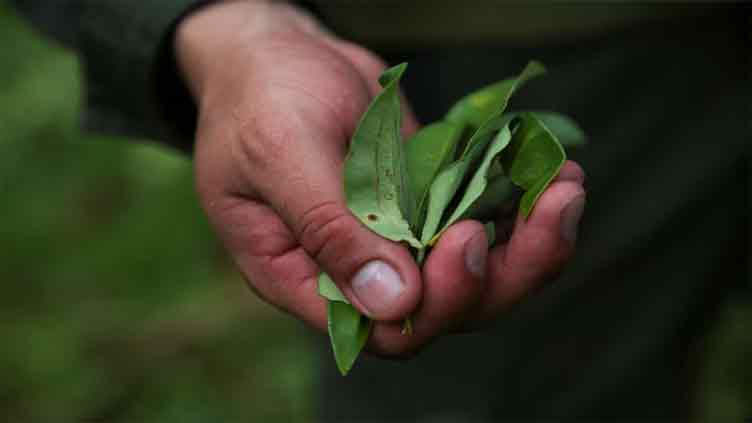 Crime
Under cultivation area and production of coca increases in the country
BOGOTA (Reuters) – Rising use, low production costs and logistical advantages could eventually lead drug producers to focus on fentanyl instead of cocaine, a high-ranking Colombian police official said, but for now cocaine remains that country's top drug export.
Rocketing consumption of synthetic drug fentanyl in the US has led some – including Colombia's President Gustavo Petro – to forecast declines in cocaine production in the Andean country, the world's leading producer.
Cocaine finances left-wing guerrillas and criminal gangs, fuelling the country's internal armed conflict of almost six decades, which has left more than 450,000 dead.
"We're very committed to the work we're doing with seizures, targeting production, because the illegal drug industry certainly continues to be seen as an attractive criminal income," said General Nicolas Zapata, deputy director of Colombia's national police.
Petro recently said that higher fentanyl consumption in the US and its expansion to other geographies including Europe, could discourage cocaine production and open a window of opportunity for peace as the country's illegal armed groups abandon the industry.
Crops of coca – cocaine's main ingredient – rose 13 per cent last year in Colombia to hit a record 2,300 square kilometres (568,342 acres), while its potential cocaine production rose 24pc to 1,738 metric tons per year, according to the United Nations Office on Drugs and Crime.
Coca production is taking place in new areas and fresh trafficking routes are opening up, Zapata said.
Ecuador has become a major stepping stone for exporting Colombian cocaine, according to security sources.
Ecuador's incoming president, Daniel Noboa, who takes office this month, has promised to confront rising crime in the country, where violence linked to drug trafficking has increased sharply.
Colombia hopes to destroy 200 square kilometres of coca crops by the end of the year and seize a record 834 tonnes of cocaine.
"Drug trafficking is changing. It's changing because the dynamics are different, especially with the arrival of synthetic drugs.
But we haven't stepped back from the task; we've always been clear about what we have to do," Zapata said.