Three suspects arrested with weapons in Gujranwala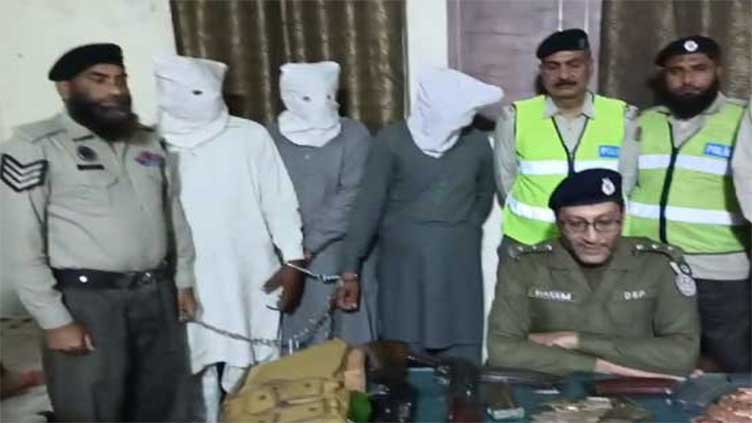 Crime
In another incident, three robbers were arrested
GUJRANWALA (Dunya News) – Three suspects were arrested with illegal weapons and 700 bullets by a patrolling police team here.
The suspects have been identified as Usman and Irfan whereas the identification of their accomplice could not be done.
The patrolling police on suspicion halted a car, and during a checking, found illegal arms and 700 bullets. During investigation, police came to know that the arrested suspects belonged to Mandyala and were going by a car to murder their rival. Police registered a case.
In another incident in Phoolnagar, the city police in a raid arrested three robbers.
Three stolen bikes, mobile phones and illegal weapons were recovered from them. Further investigation is under way.