Italian mafia: 17 alleged Gambino mobsters arrested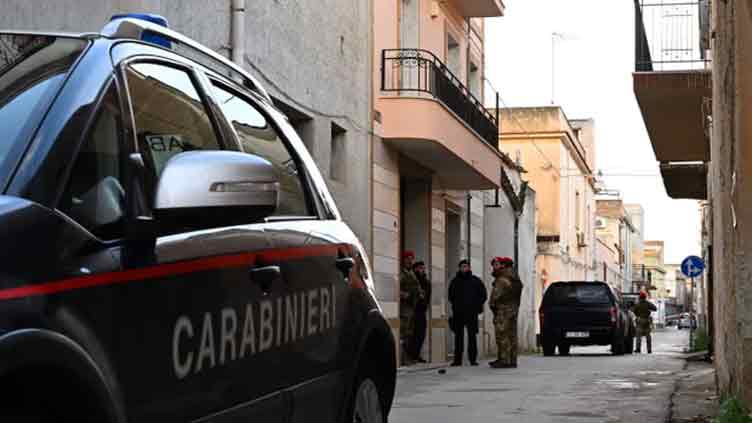 Crime
Raids were carried out jointly by US and Italian officials after two-year investigation
NEW YORK (Reuters) – US and Italian authorities on Wednesday said they had arrested a total of 17 people in a coordinated raid against suspected members of the notorious Gambino crime family and its Sicilian associates, capping a two-year investigation.
The probe revealed "the solidity of the existing relationship" between alleged New York and Sicilian mobsters, and "American interest in the organizational affairs of the Sicilian Cosa Nostra", the statement from Italian police said.
A 16-count indictment was unsealed on Wednesday against the 10 US-based defendants in federal court in Brooklyn, charging them with racketeering conspiracy, extortion, witness retaliation, and union-related crimes, according to a press release from the US Justice Department.
"These defendants learned the hard way that the FBI is united with our law enforcement locally and internationally in our efforts to eradicate the insidious organized crime threat," said FBI Assistant Director-in-Charge James Smith.
Italian police said the suspects arrested there were charged with mafia association and other related crimes.
The US-based defendants included Joseph Lanni, also known as "Joe Brooklyn," and "Mommino", an alleged captain in the Gambino family, the press release said. They were scheduled to be arraigned before a US Magistrate Judge on Wednesday afternoon.
Federal authorities accused the group of committing the crimes in an effort to dominate New York's refuse carting and demolition industries.
The Gambinos are one of the infamous "Five Families" of Italian mobsters who dominated organized crime in the New York area for decades.
In the past, charges against family operatives have included murder, loan sharking and illegal drug distribution.
In recent years, the once vice-like grip that the Italian Mafia held on New York and other US cities has loosened, in part because of the arrest or death of many of its leaders, as well as the growing presence of criminal gangs dominated by other ethnic groups.
John Gotti, a former head of the family, earned the nickname "Teflon Don" after repeated acquittals at trials in the 1980s, but in 1992 he was sentenced to life in prison for murder, racketeering, extortion and tax evasion. He died of cancer 10 years later while incarcerated.