Four robbers, two drug peddlers held in Muzaffargarh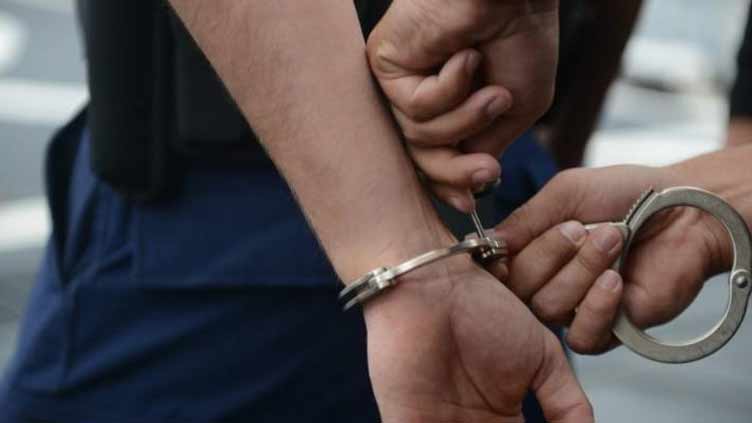 Crime
A crackdown against drug dealers led to the recovery of a staggering 3540 grams of hashish
MUZAFFARGARH (APP) - Muzaffargarh police claimed to have arrested six dacoits and recovered arms and valuables from their possession.
Station House Officer (SHO) Police Station City Alipur, Muhammad Ayub, and his team conducted an operation against illegal weapon holders and recovered a Kalashnikov, along with bullets, from the accused.
Meanwhile, SHO Zarif Khan of Gujrat town police station intercepted the criminals involved in robberies. His team managed to recover four stolen motorcycles, along with a sum of Rs one lakh, from four accused. Additionally, a Kalashnikov was confiscated from Shahid Abbas and another from Muhammad Naeem. Notably, a repeater 12 bore was also seized during the operation.
Furthermore, a crackdown against drug dealers led to the recovery of a staggering 3540 grams of hashish from two accused. All the perpetrators were arrested.
In another operation, SHO Sadat Mohammad Shakir of Khairpur police station targeted illegal weapons holders and successfully confiscated a Kalashnikov and ammunition from accused Abdul Rauf.