Four criminals arrested from Peshawar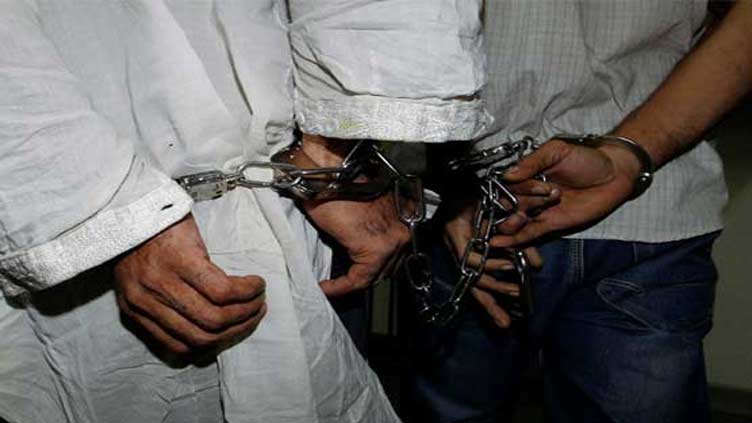 Crime
The arrested criminals were identified as Falak Niaz, Sharafat, Inamullah and Wajid
PESHAWAR (APP) - The Capital City Police arrested four criminals during a crackdown against the outlaws on Sunday in Peshawar.
The suspects were wanted to police in many cases in the jurisdiction of Badhber police station.
The operation was carried out on the direction of SP Sadar Division Malik Habib Khan which was led by SHO Nasir Farid Khattak.
The arrested criminals were identified as Falak Niaz, Sharafat, Inamullah and Wajid.
Two Kalashnikovs, one rifle, one pistol and cartridges were recovered from their possession.
The police registered the case and started investigation.