ANF seizes drugs, nabs peddlers in countrywide operations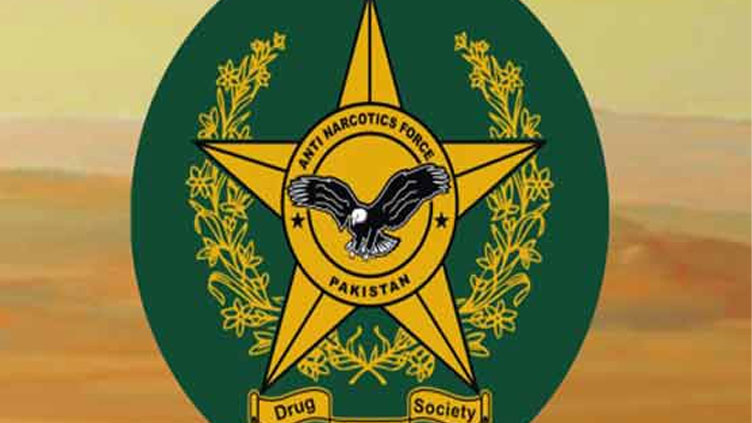 Crime
ANF spokesperson says cases registered against arrested people
KARACHI (Dunya News) - The Anti-Narcotics Force (ANF), during various operations across the country, on Wednesday seized huge quantity of drugs and nabbed two drug peddlers.

According to ANF officials, a Karachi resident was apprehended near Super Highway and 250 gram ice was recovered from his possession. An attempt to send ice weighing 25 grams to Australia through a parcel was also foiled. The drug was hidden skillfully in a button.

The ANF spokesperson said that 9,000 intoxicants were seized during an operation at Torkham Border Crossing.
In another operation, eight capsules, filled with intoxicants, were recovered from a passenger's belly at Peshawar airport. The passenger, who is a resident of Waziristan, was travelling to Dubai.

The ANF spokesperson said that cases had been registered against arrested people under the
The Control of Narcotic Substances Act, 1997.