Police, Rangers arrest 72 suspects in joint operations across Karachi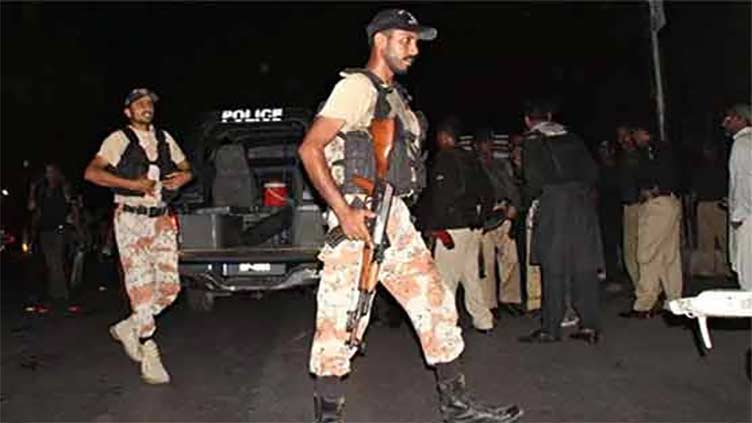 Crime
Police, Rangers arrest 72 suspects in joint operations across Karachi
KARACHI (Web Desk) – Police and Rangers on Wednesday arrested 72 suspects in several raids across Karachi.
A Rangers spokesperson said the rangers and police, in a joint operation, took 64 suspects into custody near Kati Pahari in Orangi Town. Weapons and narcotics were recovered from the arrested suspects.
According to a police spokesperson, in another joint operation with the rangers force, police arrested eight suspects. The search operation was conducted on a tip-off to capture the suspects involved in the killing of a police official, ASI Iqbal. The arrested suspects are being interrogated.